Kazakhstan to receive new pipes for Kashagan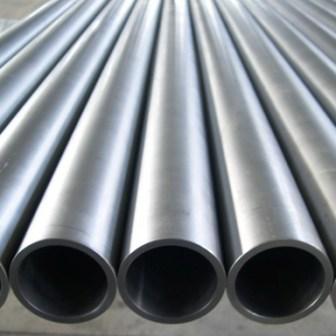 By Aynur Jafarova
The new pipes for Kazakhstan's giant Kashagan field in the Caspian Sea is planned to be delivered till the end of the first quarter of 2015.
The news was announced by the country's Deputy Energy Minister Uzakbai Karabalin.
"The pipes will be delivered ultimately," Karabalin told reporters. "The pipes will be probably delivered before the end of the first quarter of 2015 so that it would be possible to work. Repair work at the field will be completed in 2016, as it was previously reported."
He also noted to date, the contractors have bought about 45 kilometers of pipes.
"The purchase of the remaining pipes from the German and Japanese companies, with which the participants of the consortium have contracts on supply, is also suggested," he said. "Therefore, they can take advantage of this opportunity to speed up the delivery of pipes, and then the matters of cost and other things will be known. Presumably, it may take about $3 billion [for repairs], but the final calculations will be known later."
With recoverable oil reserves estimated at 13 billion barrels, Kashagan field is believed to be the largest oil field in the world after Prudo Bay in Alaska. Its natural gas reserves are also estimated at over 1 trillion cubic meters.
Oil production in the Kashagan field started on September 11, 2013. However, operations had to be stopped on September 24 due to a gas leak in the onshore section of the gas pipeline running from Island D to the Bolashak onshore processing facility.
The Department of Emergency Situations was immediately briefed on the regulations. Production was resumed, but stopped again on October 9 after the detection of another gas leak.