Kazakh airlines can be withdrawn from EU's 'blacklist'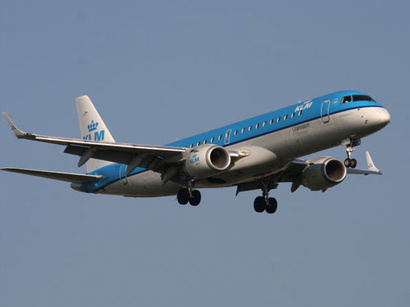 By Aynur Jafarova
Kazakhstan's airlines can be withdrawn from the "blacklist" of the European Union in 2015, the Investment and Development Ministry of Kazakhstan reported following the meeting dedicated to flights safety on October 24.
The European Commission has included the Kazakh airlines in the "blacklist" banning their flights to Europe. The European Commission believes that Kazakhstan's airlines work under conditions that don't meet the required safety level.
Currently, this list includes all the Kazakh airlines except Air Astana, which had the restrictions removed in April 2014.
The ministry also reported that Kazakhstan settled the issue regarding one of the two essential remarks made by the audit of the International Civil Aviation Organization (ICAO) concerning the aircraft certification.
The ministry said that it is also planned to solve another issue regarding another remark on the airlines' certification in 2015.
"The runways in 13 of the 18 airports were reconstructed. The repairs of another runway - the Uralsk airport will be completed in November," the ministry said.