CNPC invests $4 bln in Turkmenistan's Bagtyyarlyk contract area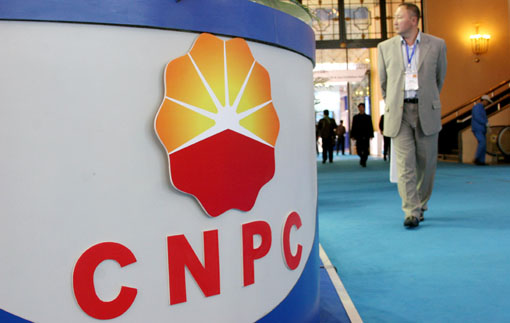 By Aynur Jafarova
China National Petroleum Corporation (CNPC) has invested around $4 billion in the industrial development of Turkmenistan's gas-rich Bagtyyarlyk contract area.
These remarks were made by Turkmen President Gurbanguly Berdymukhamedov on May 8, local Turkmen media reported.
Turkmen president also noted that the cooperation between Turkmenistan and China is dynamically developing in the oil and gas sector.
The work at the Bagtyyarlyk field began in 2008. Chinese CNPC carries out the exploration and production of gas at the field. The company has also constructed two gas-purifying enterprises.
The first of these enterprises was commissioned in 2009 with the capacity of 6.5 billion cubic meters of gas per year.
The second plant is designed to produce around 8.67 billion cubic meters of tank gas per year.
Currently, over 21 billion cubic meters of natural gas is transported via the Turkmenistan-China gas pipeline from the Bagtyyarlyk contract territory.
The transnational Turkmenistan-China gas pipeline with a capacity of 40 billion cubic meters of gas per year was commissioned in December 2009.
China, a major energy consumer, and Turkmenistan, a major energy producer, enjoy a natural advantage and huge potential in energy cooperation.
China is one of the key buyers of Turkmen gas, and intends to increase its annual purchases up to 65 billion cubic meters of gas.
Turkmenistan is one of the key players in the energy market of the resource-rich Caspian region. The Central Asian state has the world's fourth largest natural gas reserves after Russia, Iran, and Qatar, and produces about 70-80 billion cubic meters of gas per year.
As part of its energy strategy, Turkmenistan plans to increase the production volume and export of natural gas, and diversify the routes of supply to major world markets.
Under the Program for Oil and Gas Development, the country's annual natural gas production is planned to reach 250 billion cubic meters by 2030, mostly for export purposes.
Furthermore, stable growth is observed in the turnover between Turkmenistan and China. The annual volume of exports and imports is around $9 billion.