15 January 2014 14:57 (UTC+04:00)
1 237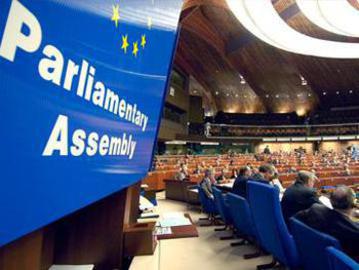 By Jamila Babayeva
Representatives of the Parliamentary Assembly of the Council of Europe (PACE), who are on a visit to Georgia, showed an interest in Meskhetian Turks' repatriation.
The return of Meskhetian Turks, deported during the Soviet era, to Georgia was one of the main topics of the meeting of PACE co-rapporteurs on Georgia Michael Aastrup Jensen and Boris Tsilevich with State Minister for Reconciliation and Civic Equality Paata Zakareishvili and representatives of the Georgian parliamentary majority.
"Former authorities adopted a law on the issue, but its implementation was delayed deliberately," Zakareishvili said.
One of the leaders of the parliamentary majority, Tinatin Khidasheli, in turn, said the law adopted by the Parliament in 2007 was executed by the same authorities "unethically".
"The co-rapporteurs of the Monitoring Committee want to know what we intend to do to fulfill the commitment made against Meskhetian Turks," she said.
Meskhetian Muslims were evicted from the Samtskhe-Javakheti region of Georgia by Stalin's regime in 1944. The Armenians, standing against the return of Meskhetian Turks, are living in this region now.
Related News