21 November 2013 11:31 (UTC+04:00)
881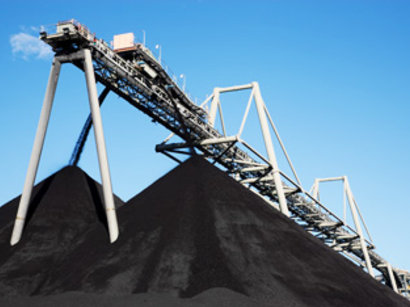 Uzbekugol JSC completed the construction of a new production complex at the Angren coal mine in Uzbekistan's Tashkent region, the coal company told Trend on November 15.

The cost of producing the new complex totaled $162.2 million, the company said.
According to the company, at the moment comprehensive overburden operations are being carried out round-the-clock and the whole production line will be launched in December. The general contractor for the project is the Chinese Sino Coal International Engineering. Equipment suppliers are German FAM and Takraf, Russian IZ- Karteks and Anzheromash and Ukrainian Loginov and Partners.

Completion of the mining complex, which conducts production based on cyclic-flow technology and its commissioning, will allow increasing the planned coal production from the mine by two times - up to 6.4 million tons, some 4.6 million tons of which will be received by the Novo-Angren thermal power plant.
It was previously reported that the modernization of the field is a part of the 'Transfer of Novo-Angren TPP power units (No. 1-5) into the all-the-year-round burning of coal (I stage)' project with the modernization of the Angren mine, which was initiated in 2010.

Installation of a new system for the feeding and burning of coal for five power stations as part of the first phase of reconstruction of Novo-Angren thermal power station is planned. The general contractor for the construction at the plant is the Uzbek Tashenergoproekt. It is also planned to install a new system at the station until late 2013 for feeding and burning. The result of the modernization the electricity generation at the thermal power plants is expected to increase from 3.6 billion kilowatts/hour to 8.4 billion kilowatts/hour, by using coal - from 2.5 billion kilowatts/hour to 5.5 billion kilowatt/hour.

Funding of the project totaling $213.7 million is carried out with a $113.8 million loan from the Chinese EximBank, a $52.8 million loan from the Fund for Reconstruction and Development and some $47.1 million from Uzbekenergo's own funds.

In 2012 Uzbekistan increased coal production by 0.2 per cent up to 3.853 million tons compared to 2011.
Related News