EBRD says Central Asia's economic growth to remain relatively strong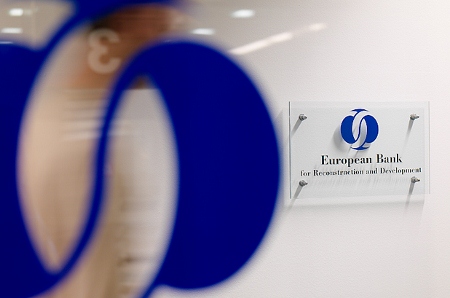 By Aynur Jafarova
The economic growth in Central Asia is expected to remain relatively strong owing to a number of large natural resource projects.
The news was announced on November 11 by the European Bank for Reconstruction and Development (EBRD) in its latest Regional Economic Prospects report.
According to the report, much of the effect of new natural resource deposits in Kazakhstan and Turkmenistan will be reflected in output growth in the first two to three quarters of 2014, while in the Kyrgyzstan and Tajikistan growth is expected to decelerate somewhat in the light of weaker demand and remittances flows from Russia.
Certain delays notwithstanding, large natural resource exploration projects remain broadly on track throughout the region, and are expected to make a sizable contribution to growth over the medium term, the EBRD said.
"In Kazakhstan, GDP growth slowed from 7.5 percent in 2011 to around 5 percent in 2012 owing to the more difficult external environment. Growth then picked up to 5.7 percent in the first three quarters of 2013 on the back of resilient investment. It is expected to remain around this level in 2013, supported by an expansion of oil output," the report said.
According to the EBRD, Kazakhstan's banking sector remains weak, suffering from overhang of non-performing loans while inflation in the country has slowed down somewhat, to 5.4 percent in September 2013, and remains broadly within the targeted range.
"In Kyrgyzstan, a disruption at the Kumtor gold mine in early 2012 caused a significant temporary drop in gold production and resulted in an output contraction of around 1 percent for the year as whole. Given the one-off nature of the disruption, output rebounded strongly in the first three quarters of 2013 and growth is expected to reach 6.5 percent for 2013 as a whole, reflecting the base effect, before subsequently moderating," the EBRD said.
According to the report, inflation in the country picked up from around 2 percent in August 2012 to 8 percent in summer 2013 but is expected to moderate.
"In Tajikistan, GDP growth remained strong at 7.5 percent in 2012 and 7.4 percent in the first three quarters of 2013. It is expected to moderate somewhat to 7.1 percent in 2013 on account of slowing remittances, which come mainly from Russia," the report said.
The EBRD believes that the growth outlook in Tajikistan is particularly uncertain given weaknesses in the banking system and continued tensions with Uzbekistan that may lead to further interruptions in gas supplies and railway shipments.
Inflation declined from 7 percent in the beginning of the year to 4.6 percent in August 2013 owing to lower growth of food prices, the bank said.
"Turkmenistan continues to experience a buoyant economic expansion with GDP growth of 11.1 percent in 2012 and 9.9 percent in the first nine months of 2013, driven by large public construction projects and increased gas exports to China," the EBRD said.
According to the bank's report, GDP growth in the country is expected to reach 10 percent in 2013, as a new gas field comes on stream, and remain strong over the medium term, supported by exploration of Turkmenistan's abundant gas reserves and further diversification of export routes.
"Uzbekistan's GDP growth remained strong at 8.2 percent in 2012 and 8 percent in the first half of 2013. It was driven by a combination of increases in public spending, diversification of gas export routes and accommodating monetary conditions," the report said.
The EBRD believes that growth in Uzbekistan is expected to slow down somewhat to around 7.7 percent in 2013.
The bank forecasts that real GDP in 2014 will increase by 5.5 percent in Kazakhstan, 5.5 percent in Kyrgyzstan, 5 percent in Tajikistan, 10 percent in Turkmenistan and 7 percent in Uzbekistan.