Iran manufactures new destroyers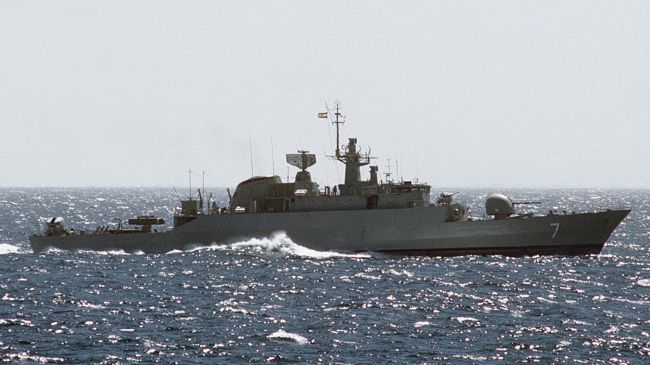 Iranian Navy Training Commander Rear Admiral Touraj Hassani Moghaddam said that the country is manufacturing new classes of Jamaran destroyer, Fars news agency reported.

Currently, Jamaran-3 , 4 and 5 destroyers are being manufactured, he said adding that, Iran will launch one of the Jamaran destroyers till the end of the current solar year(ended on March 21, 2014).

Referring to the sending Iran's 27th Navy Fleet towards the Atlantic Ocean, Hassani Moghaddam said that, protecting Iran's interests in international waters is among the strategies of country's Navy force.

In mid-March Iranian media outlets quoted deputy head of the Industry and Research Institute of the Iranian Defense Ministry Mohammad Eslami as saying Jamaran-3 destroyer will become operational by the end of the current solar year (started on March 21).

In March, Iran launched the Jamaran-2 destroyer in the Caspian Sea near the northern port city of Bandar Anzali.

Jamaran-2, a Mowj-class warship, has been designed and built by Iranian experts and has state-of-the-art navigation equipment and complex defensive systems.

In recent years, Iran states that it has reached self-sufficiency in essential military hardware and defense systems.
The Iranian army recently test-fired different types of newly-developed missiles and torpedoes and tested a large number of its domestic weapons, tools and equipment, including submarines, military ships, artillery, choppers, aircraft, UAVs and air defense and electronic systems during massive military drills.
Iran has repeatedly stated that its military might poses no threat to other countries, reiterating that its defense doctrine is based on deterrence.