26 July 2013 17:06 (UTC+04:00)
1 060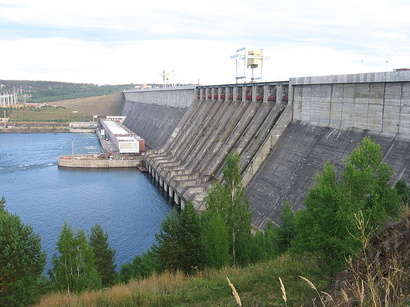 Tajikistan and the World Bank will hold the next round of talks on expertise of the Rogun HPP project in Washington in the next few months, Tajik Finance Minister Safarali Nadzhmiddinov told reporters on Friday, Avesta.tj reported.
The parties will discuss the results of the project's environmental impact assessment and feasibility study, he said.
"We hope to get a positive expertise result, as experts believe, the object is viable," Nadzhmiddinov said.

Moreover, he said the restoration work is ongoing at the project site.

Tajikistan plans to build the Rogun HPP on Vakhsh river to resolve the country's problems caused by electricity shortage. However Uzbekistan, located on the river downstream, is against the construction. According to the Uzbek side, the construction of the dam could pose a threat to regional security. The World Bank has financed the techno-economic assessment of the project. The results of the expertise have not been published yet.
Related News