3 July 2013 17:50 (UTC+04:00)
1 431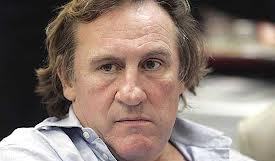 French actor Gerard Depardieu visited Abkhazia, which means he violated the Georgianlaw on the occupied territories, Georgian Deputy State Minister for Reintegration Ketevan Tsikhelashvili said on July 3.
"The law was violated," Tsikhelashvili told media today. "Depardieu is a Russian citizen. Perhaps he is a good actor, but I doubt that he understands these issues and essence of the conflict."
Gerard Depardieu visited Sukhumi and met with the de facto president of Abkhazia. In his comments, the actor referred to Abkhazia as being an independent country, stressing he had heard about the 20-year conflict.
Georgia and Russia, its giant northern neighbor, have maintained no diplomatic relations since a brief war in 2008. Tbilisi broke off relations with Moscow in August 2008 when Moscow crushed a Georgian assault to reassert control over the two rebel regions -- South Ossetia and Abkhazia -- and later recognized the breakaway regions. Georgia announced the two unrecognized republics as occupied territories in September 2008.
Related News