8 January 2013 20:40 (UTC+04:00)
1 181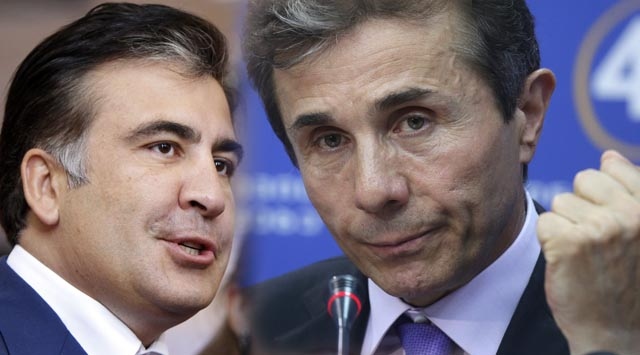 By Sabina Idayatova
The Georgian Dream coalition led by Prime Minister Bidzina Ivanishvili may nominate several candidates for this year's presidential elections in Georgia, the chair of the parliamentary legal affairs committee said Tuesday, according to Azerbaijan's Trend news agency.
"Perhaps, the coalition will put forward a single candidate. But it is not ruled out that one part of the coalition will nominate its own candidate and the other part -- its own, and it will be a political decision," Vakhtang Khmaladze told reporters.
According to Khmaladze, the majority of the ruling coalition sees Georgia as a parliamentary republic and in such a form of governance, the president's duties are completely different, and this is a deciding factor in the selection of election candidates.
According to georgianews.ge website, when asked whether he would agree if Prime Minister Ivanishvili offers him to stand in the presidential poll, Khmaladze said, "I prefer to be free, but if this happens, it needs thorough consideration. A lot will depend on what the president's functions will be."
Georgian Defense Minister Irakli Alasania does not rule out either that he could be nominated by the Georgian Dream coalition as a presidential candidate.
"You can't exclude anything," Alasania said. "I am sure that we will have a good candidate who will have great ambitions to win. The coalition will decide whom to nominate in the coming months."
Presidential elections in Georgia will be held in October 2013. Incumbent President Mikheil Saakashvili will not be able to run as he has been in office for a second term. According to Georgia's Constitution, the president can only be elected for two five-year terms.
Several Georgian non-governmental organizations and political movements held mass anti-Saakashvili protests in Tbilisi and other major cities last Friday calling on the president to step down before January 20 when his second term in office expires, Russia's RIA Novosti news agency reported.
In response, the supporters of Saakashvili started collecting signatures in his support. The organizers said that Saakashvili is the elected president until October 2013, and questioning his legitimacy is unconstitutional and disrespectful to the majority of the Georgian citizens who elected him as head of state.
Related News