Iranian tea exports shows 51 pct growth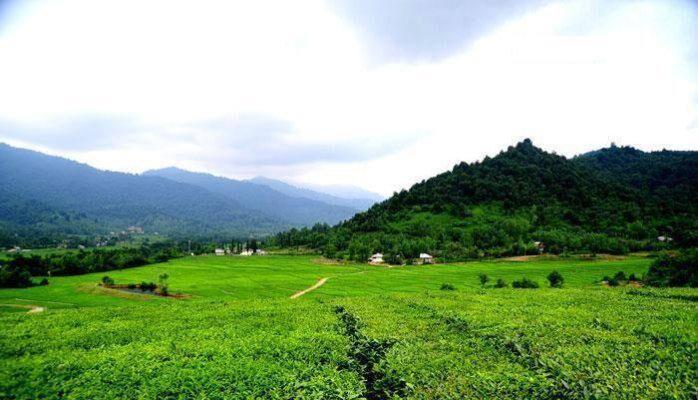 By Abdul Kerimkhanov
Today, tea is the most common drink in Iran. Iranians consume about 5 percent of the world's total tea. Perhaps, tea can be safely called the national drink of Iran.
Without tea, it is no possible to hold an event in the country. At official meetings, reception, weddings, funerals, tea plays the main role.
Consumption of tea in Iran is a kind of ceremony that each family and each person performs in accordance with their tastes, culture and capabilities.
Tea in Iran is drunk only from glass or crystal cups, allowing to enjoy the cherry color of tea.
Iran has exported about 12,571 tons of tea in the amount of $ 18 million since March 2018, said a high-ranking Iranian official.
The head of the Iranian Tea Organization Habibollah Jahansaz added that this figure, respectively, indicates a 51 percent and 40 percent increase in tonnage and cost, compared with the corresponding period last year, Mehr News reports.
Referring to the "favorable position of Iranian tea in world markets," the official said that this agricultural product is currently being shipped to 34 countries in Europe and Asia.
Iran also imports tea, mainly from India, Sri Lanka and Kenya.
As Jahansaz said, Iranians consume about 105,000 tons of tea per year, of which only 25,000 tons are supplied by domestic producers.
The official noted that during the three harvest seasons of the current year, Iranian farmers collected a total of 25,633 tons of tea.
Tea is harvested three times a year: the first season begins in late April, the second harvest season begins in early June, and the last in Autumn, in late September.
The country has more than 25,000 hectares of tea plantations, which are located in the northern provinces of the country - Gilan and Masendaran.
Iran began to grow tea in 1900 when Persian Prince Kashaf acquired seeds in India and trained local farmers to grow tea.
Nowаdays, Iranian tea plantations are located in the north of the country, south of the Caspian Sea and are quite extensive in area. Iran ranks 10th in the world in the production of tea, and the annual consumption of this drink in the country is 100,000 tons.
---
Abdul Kerimkhanov is AzerNews' staff journalist, follow him on Twitter: @AbdulKerim94
Follow us on Twitter @AzerNewsAz