Kyrgyz Ministry of Finance receives grant from EU to support education sector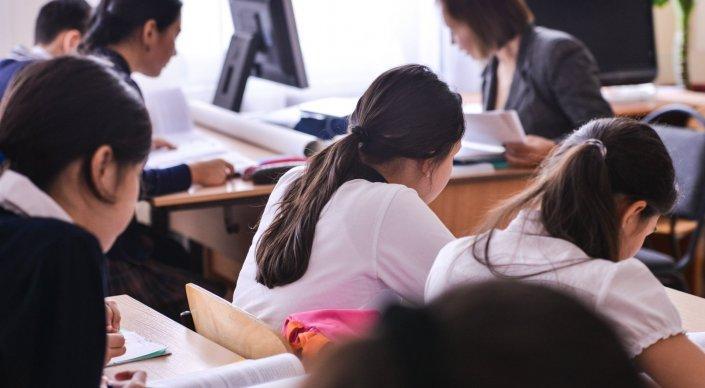 By Trend
The European Union transferred grant funds in the amount of 9.375 million euros into the Treasury Account of the Ministry of Finance of the Kyrgyz Republic on December 5, 2018, as part of the budget support for the education sector, Trend reports referring to kabar.kg.
The press service of the Ministry of Finance of the Kyrgyz Republic reported that this is the final payment under the budget support program totaling 30 million euros, which assists the government of the Kyrgyz Republic in implementing the Education Development Strategy for 2020 and the Action Plan for 2016-2017.
The goal of the program is to assist in reforming the systems of general and vocational education, improving the quality of education and pedagogical standards, as well as improving the management of public finances.
Moreover, in response to the instructions of the Jogorku Kenesh during the process of ratifying the program, these grant funds will be directed, among other things, to the purchase of textbooks, financing of the preschool education system and the installation of the Internet in all schools.
In addition, the European Union provides policy advice, technical assistance and training to employees of the Ministry of Education and Science and the Public Council under the Ministry of Education and Science, as well as the Ministry of Finance in addition to budget support.
The previous two tranches of 10 million each were paid in December 2016 and 2017, respectively. This budget assistance is provided to the Kyrgyz Republic as part of the multi-year indicative assistance program for the period 2014-2020, where education is one of the three main areas of the EU's bilateral program.
The European Union is currently discussing with the Government of the Kyrgyz Republic a new program of budget assistance in the amount of 35.760 million euros for the period 2019-2021 to assist in the implementation of reforms and relevant indicators presented in the Action Plan of the Education Development Strategy for 2018-2020. This program is also funded under the assistance program for 2014-2020.
---
Follow us on Twitter @AzerNewsAz