Kyrgyzstan to pace up border delimitation with Uzbekistan, Tajikistan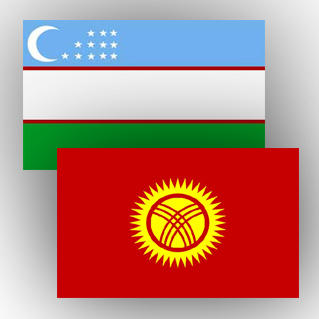 By Trend
Kyrgyz President Sooronbay Jeenbekov discussed the situation on the state border, as well as the work done on improvement of the border checkpoints, with Chairman of the Kyrgyz State Border Service Ularbek Sharsheyev and special envoy of government on border delimitation issues Kurbanbay Iskandarov, local news agency Kabar announced on March 5 citing the Information Policy Department of the Kyrgyz Presidential Administration.
The president ordered to take all the necessary measures on acceleration of work on delimitation of the Kyrgyz—Tajik border and the remaining parts of the Kyrgyz—Uzbek border in line with the agreements reached during the Kyrgyz president's visit to Uzbekistan and Tajikistan.
Kurbanbay Iskandarov said that intensive work is being done on determination of the remaining parts of the Kyrgyz—Uzbek state border.
The intergovernmental committee on complex review of the bilateral issues between Kyrgyzstan and Tajikistan is expected to hold a meeting in the 2Q March 2018.
The information on the meeting at the administration of Kyrgyz government's special envoy to Osh province was also presented.
Sharsheyev told about the decisions concerning the complex measures aimed at increasing the "Dostuk—the motor way" checkpoint's throughput.
He also added that the checkpoints located at the Kyrgyz—Uzbek part of the state border experience increased passenger flow due to the active development of the near-border trade.
Jeenbekov underlined the importance of creation of favorable conditions for passing through the checkpoints at the state border.
The meeting was also attended by Deputy Head of the Kyrgyz Presidential Administration Almambet Saliyev, the First Deputy Secretary of the Security Council Damir Sagynbayev, and the Kyrgyz President's Assistant Jenish Razzakov.
---
Follow us on Twitter @AzerNewsAz