Gasoline, diesel fuel prices up in Kazakhstan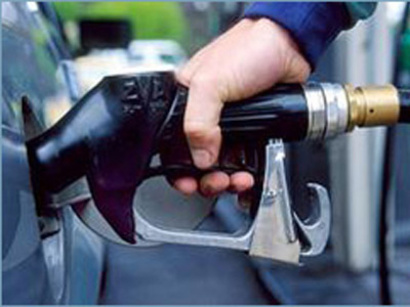 By Kamila Aliyeva
Oil refineries in Kazakhstan produced about 3 million tonnes of gasoline in 2017, which is 4.2 percent more than a year earlier, while the production of diesel fuel, at the same time, fell by 6 percent.
Prices for gasoline have risen by 17-21 percent depending on the brand, summer diesel fuel - by 22 percent, and winter - by 27 percent, Enegryprom.kz reported.
As a result of 2017, the production of oil refined products reached 709.6 billion tenge in value terms – showing an increase of 14.2 percent compared to 2016.
As many as 59.3 percent of the output fell to the Atyrau Refinery, 12 percent – to the Pavlodar Petrochemical Plant and 11.2 percent - to the Shymkent oil refinery.
Since January 1, 2018, all three refineries of Kazakhstan have switched to the production of diesel fuel of K4 and K5 ecological classes (analogues of Euro-4, Euro-5). The Shymkent oil refinery started producing high-octane gasoline of K4 and K5 ecological class from July 2017. At Pavlodar petrochemical plant, the first shipment of K4 grade gasoline took place in November last year.
In addition, by the end of last year, a complex of deep oil refining, which would significantly increase the production of K4 and K5 motor gasoline, was launched in Atyrau.
The import and production of petroleum products of K2 and K3 ecological classes are banned from January 1, 2018 in the territory of Kazakhstan (with the exception of the pilot industrial lot).
However, K2 class fuel can be used until oil tanks and gas stations are completely freed from it.
In natural terms, gasoline production grew up to 3.1 million tonnes by 4.2 percent compared to 2016. The release of diesel fuel, on the contrary, declined by 6 percent and stood at the level of 4.4 million tonnes.
Kazakhstan's Energy Minister Kanat Bozumbayev earlier spoke in favor of the need to build a fourth refinery in the republic. The working group is currently studying the issue.
According to the forecasts of the Energy Ministry, there will be a need to increase imports of petroleum products by 2022. By this time, the fourth plant should already be built. Preparation of a feasibility study for a new refinery is planned this year. In 2019, it is planned to attract investors and begin construction.
The imports of gasoline fell by 3.9 percent in 2017 while the imports of diesel fuel increased by 5.9 percent.
As of December 2017 results, gasoline of the AI-92 brand went up by 16.9 percent (159 tenge per liter), AI-95/96 -- by 20.3 percent (178 tenge), and AI-98 -- by 21.3 percent (194 tenge) compared to the same month of 2016.
Summer diesel fuel grew by 21.8 percent (162 tenge per liter), winter - by 26.9 percent at once (217 tenge).
Kazakhstan topped the rating of countries with the lowest prices for gasoline. Belarus, where a liter of gasoline costs 207 tenge, remained on the second place. Russia took the third position in the rating with the price of 233 tenge per liter.
---
Kamila Aliyeva is AzerNews' staff journalist, follow her on Twitter: @Kami_Aliyeva
Follow us on Twitter @AzerNewsAz