4 December 2017 15:50 (UTC+04:00)
2 632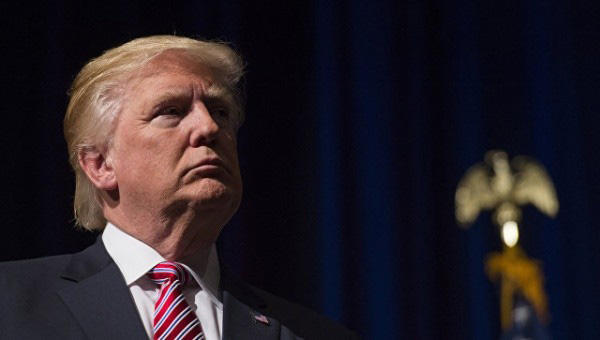 By Kamila Aliyeva
The United States continues its way towards withdrawing from major international agreements and initiatives.
Since President Donald Trump took his office, the country has withdrawn from the Paris Climate Agreement, the Trans-Pacific Partnership and UNESCO.
Its next target became an international declaration aimed at improving global migration and refugee issues.
U.S. Secretary of State Rex Tillerson sent an official statement to the UN which stated that Washington will no longer participate in the Global Compact on Migration as it doesn't correspond to the immigration policy pursued by the country.
"Although we will continue to work in a number of directions in the UN, in this case, we simply cannot faithfully support a process that could undermine the U.S. sovereign right to apply our immigration laws and ensure the security of our borders," the statement said.
According to Tillerson, the U.S. supports international cooperation on migration issues, but sovereign states bear the main responsibility for ensuring that migration is safe and legal.
U.S. Ambassador to the UN Nikki Haley said the declaration's "approach is simply not compatible with U.S. sovereignty."
"No country has done more than the United States, and our generosity will continue. But our decisions on immigration policies must always be made by Americans and Americans alone. We will decide how best to control our borders and who will be allowed to enter our country," Haley said in a statement.
The UN General Assembly expressed disappointment over the U.S. latest decision.
The U.S. has been a part of the New York Declaration for Refugees and Migrants since it was unanimously adopted by approved by 193 members of the UN General Assembly in 2016.
The declaration reached last year called for protecting the rights of refugees and migrants and helping them resettle and providing access to education and work.
The decision to withdraw from the declaration is consistent with the efforts of U.S. President Donald Trump's administration to limit immigration and refugee settlement.
In January, Trump signed an executive order that temporarily banned citizens from Iraq, Syria, Iran, Libya, Somalia, Sudan and Yemen from entering the U.S. European leaders, the United Nations and international groups have condemned Trump's order. The UN refugee agency and the International Organization for Migration called on the Trump administration to continue offering asylum to people fleeing war and persecution, saying its resettlement programme was vital.
In October, the ban ended, althouh the White House announced that the U.S. would temporarily delay processing for refugees from eleven 'high-risk' countries.
---
Kamila Aliyeva is AzerNews' staff journalist, follow her on Twitter: @Kami_Aliyeva
Follow us on Twitter @AzerNewsAz
Related News