22 September 2017 12:28 (UTC+04:00)
2 513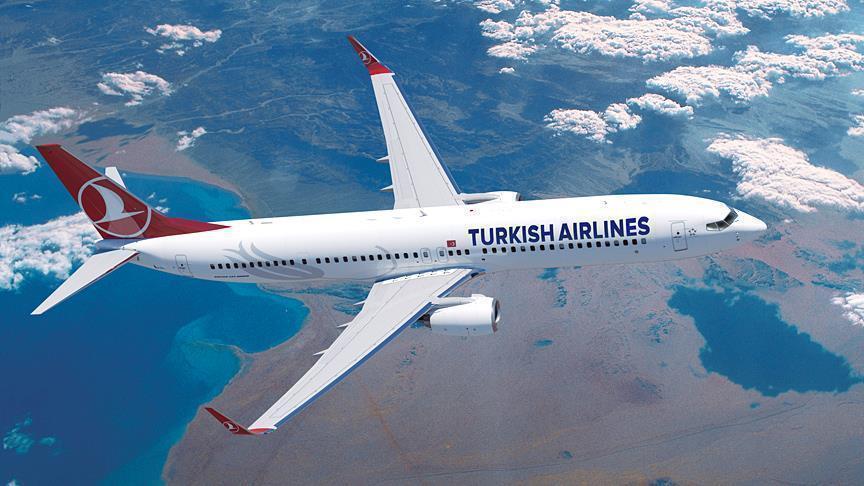 By Kamila Aliyeva
Turkey's flag carrier Turkish Airlines has revealed plans to buy 40 787-9 Dreamliner jets from Boeing.
Placing the order would help the Airline meet the demand for wide-body aircraft at Istanbul's third airport, strengthen its fleet capacity and enhance passenger satisfaction, Anadolu agency reported citing Chairman Ilker Ayci.
"During the talks to finalize the order, we are strictly evaluating the $1 billion worth business volume for the local Turkish supplier industry," Ayci said.
Boeing Vice Chairman Ray Conner said the purchase of the planes would help Boeing reach its long-term target to expand its presence in Turkey.
"... we greatly value the new order commitment that we announce together with Turkish Airlines and aim to move this successful cooperation much more forward in the forthcoming periods," Conner said.
The talks are scheduled to be completed by 2023.
Previously Boeing announced that it would raise production of 787 Dreamliner jets to 14 a month in 2019.
The agreement, valued at $10.8 billion at Boeing list prices, comes at a time when Turkish Airlines is looking to strengthen fleet capacity to meet demand for the wide-body airliners.
Turkish Airlines flies to 47 domestic and 227 international destinations in 117 countries, excluding those only served by Turkish Airlines Cargo.
Currently, Turkey is constructing its third international airport, tentatively named Istanbul New Airport. The airport said to be the world's largest will be capable of handling substantial airline traffic surges through Istanbul, and the rapid growth of its premiere airline Turkish Airlines.
The third airport is being built near the Lake Terkos in northern Istanbul. The Airport is expected to accommodate 90 million by year-end 2017 and 150 million by it's estimated 2018 completion date.
The Ataturk Airport reportedly will be closed once Istanbul New Airport is operational. Opened in 1924, Ataturk Airport is already the third largest airport in Europe, serving approximately 60 million people.
Currently, 55 airports operate in Turkey. The airports of Istanbul receive planes of 46 airlines, while their number is expected to increase to 100 with the commissioning of the third airport.
It will be possible to fly in 350 directions through the new airport.
---
Follow us on Twitter @AzerNewsAz
Related News