Turkmenistan opens trade house in Afghanistan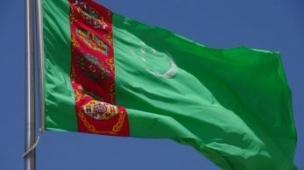 By Trend
The opening of the "Turkmenistan" trading house has taken place in Mazar-i-Sharif city of the Afghan province of Balkh, Turkmenistan State News Agency reported.
The project was implemented by the Union of Industrialists and Entrepreneurs of Turkmenistan together with Afghan private companies with the assistance of state structures of the two countries.
The opening ceremony was attended by heads of the administrative bodies of the province of Balkh, representatives of the Afghan Foreign Ministry and other government agencies.
Textiles, carpet products, as well as goods of the electronics industry, which is new for Turkmenistan, are represented in the trading house.
Turkmen food products are also strengthening their positions in foreign markets.
"Afghan consumers have already assessed the quality and taste of the foodstuffs supplied from Turkmenistan," said the report. "Wide variety of confectionery, natural juices, canned fruits and vegetables is also represented in the trading house."
At the same time, a meeting of Turkmen entrepreneurs with Afghan businessmen was held in Mazar-i-Sharif, where the sides discussed further steps for the development of business contacts and mutual trade, holding of joint forums and exhibitions, information exchange in the field of economy and investments.
---
Follow us on Twitter @AzerNewsAz