21 April 2017 11:40 (UTC+04:00)
1 856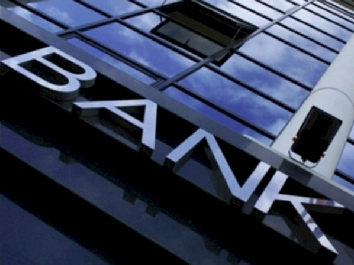 By Trend
S&P Global Ratings said that it had raised its short-term counterparty credit rating on Uzbekistan-based Turkiston Bank to 'B' from 'C' and removed the "under criteria observation" (UCO) designation from this rating, which was applied on April 7, 2017, at the start of the criteria review.
At the same time, S&P affirmed the 'B-' long-term counterparty credit rating on Turkiston Bank. The outlook is stable.
S&P raised the short-term rating solely based on the application of revised methodology for linking long-term and short-term ratings.
The affirmation of the long-term rating reflects S&P's view that Turkiston Bank's business is gradually recovering since the regulator authorized a foreign currency license in May 2016.
While this growth is expected from a very low base, S&P still considers it potentially risky.
As a positive factor, S&P expects Turkiston Bank's profitability to become less volatile thanks to stronger commission income. Commission income more than doubled in 2016 compared with 2015.
Thus, S&P expects that Turkiston Bank's capitalization will be supported through improving earnings capacity and also a planned capital injection from a foreign investor, despite the relatively rapid loan growth S&P expects in 2017-2018.
Turkiston Bank's adequate liquidity buffer and a planned Uzbekistani sum 5 billion equity injection in 2017 supports the bank's credit stance.
S&P sees Turkiston Bank's current risk profile and asset quality as stable.
Reported nonperforming loans (NPLs; loans overdue by 90 days or more) comprise about zero percent of total loans as of Feb. 28, 2017.
S&P believes that the historically low NPLs are mostly driven by the close personal or business relations between the bank and its borrowers.
Therefore S&P thinks NPLs will not exceed the market average expectation of 1.5% over the next 12-18 months. However, this assumption is subject to the bank's ability to manage its expected about 65% increase in lending in 2017 and 30% in 2018.
The stable outlook reflects S&P's view that the bank will be able to cope with the challenging operating environment and retain adequate capital and liquidity comparable with that of peers over the next 12-18 months.
S&P could consider a negative rating action if:
S&P observed weaker liquidity and asset and liability management; or
the bank's capitalization deteriorates
S&P believes that a positive rating action is remote at this stage.
Turkiston Bank was established in 1997 in Tashkent. It is one of the small banks of Uzbekistan. The main activity of the bank is to lend to small business.
Currently, 26 commercial banks operate in the banking system of Uzbekistan, including three state-owned banks, five banks with foreign capital, seven private banks and 11 joint-stock banks.
(3678,89 sums = 1 USD on Apr. 20)
---
Follow us on Twitter @AzerNewsAz
Related News