Iran, Denmark trade turnover jumps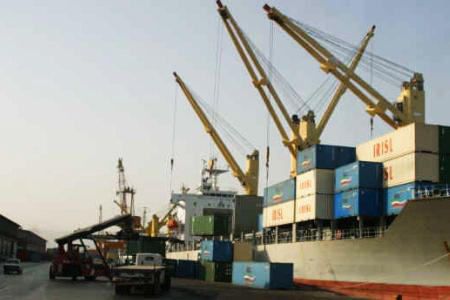 By Trend
Mutual trade turnover between Iran and Denmark has increased by 60 percent in the current fiscal year (started March 2016), Mohammad Reza Bakhtiari, Tehran Chamber of Commerce deputy head for international affairs, said.
He made the remarks while commenting on the ongoing visit of a delegation from the chamber to the European country, Mehr news agency reported Feb. 2.
The trade turnover has increased from $120 million to $190 million in the current fiscal year, following the removal of the international sanctions against Tehran in January 2016, he said.
Bakhtiari further said that Denmark's Danske Bank was the first European bank to start cooperation with Iran in post-sanctions era, adding that the bank has allocated a credit of 7.5 billion euros to finance the projects carried out by Danish companies in Iran.
He said the Iranian delegation will negotiate boosting trade ties with Denmark during the visit.
Bakhtiari forecast that Iranian firms will sign documents for cooperation in pharmaceutical and medical equipment industry as well as food sector.
Denmark's exports to Iran stood at $141.8 million in the first nine months of Iran's current fiscal year (March 20-Dec. 20, 2016), while it imported $6.64 million worth of goods from Iran in the period.
Iran mainly imports medicines and medical equipment from the European country and exports various types of flooring and carpets, as well as food industry products.
---
Follow us on Twitter @AzerNewsAz