Ian Bradshaw: TAP seeks to arrange its financing ratio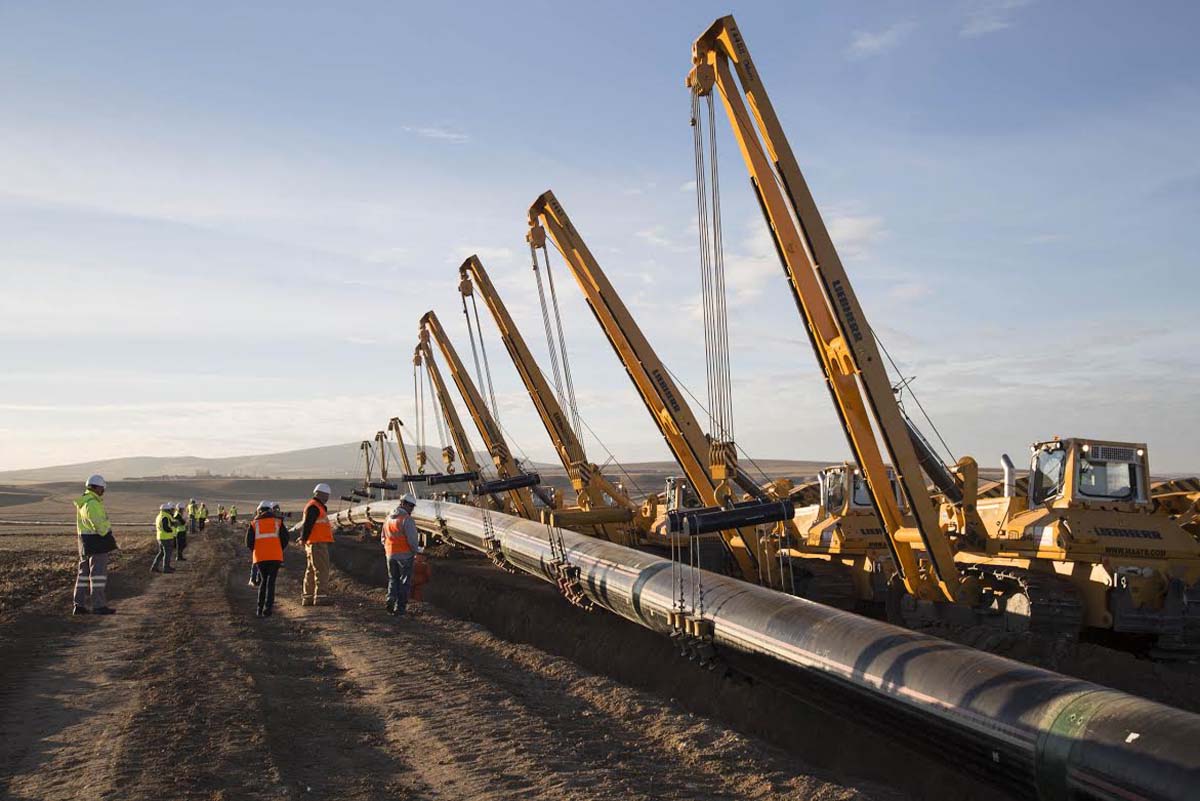 The Trans Adriatic Pipeline's (TAP) project financing continues to progress according to the schedule, Ian Bradshaw, Managing Director at TAP AG said in an interview with Trend on May 16.

"TAP expects to secure funding from a number of multilateral institutions, such as the European Bank for Reconstruction and Development and the European Investment Bank, as well as Export Credit Guarantee Agencies of a number of OECD countries involved in the supply of goods and services," Bradshaw said.

In addition, a large proportion of TAP's financing is foreseen to include commercial lenders, he said.

Bradshaw added that TAP is currently in the process of arranging its financing ratio, with a mix of debt and equity.

TAP project envisages transportation of gas from the Stage 2 of development of Azerbaijan's Shah Deniz gas and condensate field to the EU countries.

The 870-kilometer pipeline will be connected to the Trans Anatolian Pipeline (TANAP) on the Turkish-Greek border, run through Greece, Albania and the Adriatic Sea, before coming ashore in Italy's south.

TAP's shareholding is comprised of BP (20 percent), SOCAR (20 percent), Snam S.p.A. (20 percent), Fluxys (19 percent), Enagás (16 percent) and Axpo (5 percent).

A groundbreaking ceremony for TAP will be held May 17 in Thessaloniki, Greece.

Earlier, the European Bank for Reconstruction and Development (EBRD) managing director of energy Riccardo Puliti said in an interview to Reuters that bank is considering financing of up to 1.5 billion euros for TAP.

"We are considering up to 500 million euros of our own money for TAP plus we will try to arrange with other banks up to 1 billion euros in a syndicated loan," Puliti said.

"Together with financing from the EIB, project sponsors' equity and export credit agencies, I think the (project) will be fully financed," he added.
---
Follow us on Twitter @AzerNewsAz