11 November 2015 16:42 (UTC+04:00)
1 299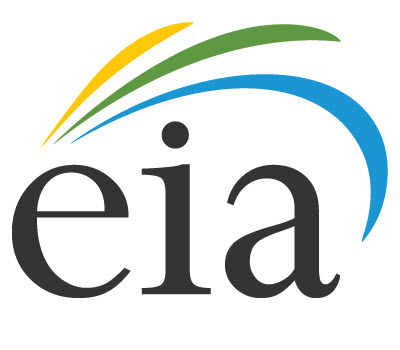 Azerbaijan's oil production will amount to 0.88 million barrels per day (bpd) in the second half of 2015 compared to 0.86 million bpd in the first quarter of the year, according to the U.S. Energy Information Administration's (EIA) Short-Term Energy Outlook.
The country's oil production will average 0.87 million bpd in 2015 and 2016, according to the forecasts.
EIA expects Azerbaijan's oil production at 0.88 million bpd in the first quarter of 2016 and 0.87 million bpd in the second quarter of the next year.
The main oil output in Azerbaijan comes from Azeri-Chirag-Guneshli field. This offshore block produces Azeri Light oil with 0.15 percent sulfur and 35 degrees API.
The contract for the Azeri-Chirag-Guneshli development, with proven reserve of nearly 1 billion tons of oil, was signed in 1994. Shares in the contract are as follow: BP (operator) - 35.78 percent, Chevron - 11.27 percent, Inpex - 10.96 percent, AzACG - 11.65 percent, Statoil - 8.56 percent, Exxon - 8 percent, TPAO - 6.75 percent, Itochu - 4.3 percent and ONGC - 2.72 percent.

Azerbaijan's proved oil reserves amounted to 7 billion barrels at the end of 2014, according to BP's Statistical Review.

BP and its partners produced 16 million tons during the first half of 2015 on ACG block, which is the same as in the first half of 2014.
Furthermore, the EIA reported that Brend crude oil prices will average $54 a barrel in 2015 and $56 a barrel in 2016.
"The 2015 forecast price is unchanged from last month's STEO, and the 2016 forecast price is $2 a barrel lower," EIA said in the report.
WTI prices, according to the forecasts, will be $4 a barrel lower than the Brent price in 2015 and $5 a barrel lower in 2016.
Brent prices averaged $48 a barrel in October, a $1 a barrel increase from September, according to the EIA's estimates. Daily Brent prices have ranged between $45 a barrel and $53 a barrel since the beginning of September.
"Oil price volatility was lower during October than during August and September, but it remains elevated compared with levels in recent years," EIA said.
On the New York Mercantile Exchange, December futures for WTI increased by 34 cents, or 0.8 percent, to $44.21 a barrel on Tuesday. December Brent crude on London's ICE Futures exchange gained 25 cents, or 0.5 percent, to $47.44 a barrel.
EIA estimates that total U.S. crude oil production declined by 40,000 barrels per day in October compared with September. Crude oil production is forecast to decrease through the third quarter of 2016 before growth resumes late in 2016.
---
Follow us on Twitter @AzerNewsAz