Uzbekistan views energy supplies to EU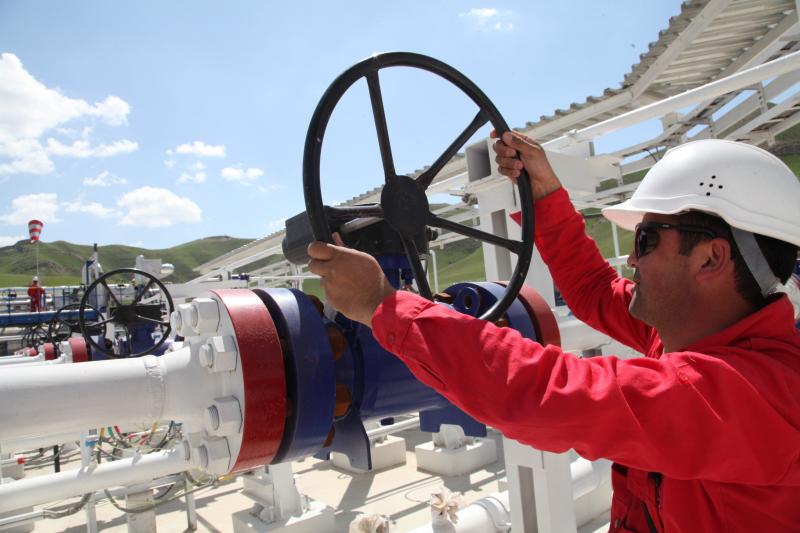 By Vusala Abbasova
Uzbekistan is keen to join the European gas rally, which has become topical in view of tense relations between Russia and the Old Continent over the Ukrainian crisis.
Uzbek Foreign Minister, Abdulaziz Kamilov discussed the possibility of establishing energy alliances with Marosh Shefchovich, the vice-president of the European Commission at the twelfth meeting in Brussels on May 18.
The transportation of energy resources from Central Asia to Europe was one of the main subjects on the agenda.
Kamilov in particular, spoke about a state program on energy sector which implies ensuring the structural reforms of the energy sector as well as the modernization and diversification of production in between 2015 and 2019. The program envisages implementing 870 huge investment projects with the cost of $38 billion.
The meeting focused on the realization of a Memorandum of Understanding between the EU and Uzbekistan on cooperation in the energy field, which was signed in January, 2011.
The memorandum opens up great prospects for cooperation in the energy sector, in particular, upgrading the fuel and energy complex, introducing energy saving technologies and developing transport and communication and transit corridors between the regions.
The EU energy policy in Central Asia is based on a desire to diversify oil and gas supplies.
Due to its geographical location, the Central Asian country is a good perspective and a real option for diversifying energy supplies to the EU. Kazakhstan, Uzbekistan and Turkmenistan are regarded as the most perspective natural gas sources in this region.
Uzbekistan has 1.68 trillion cubic meters of natural gas, according to the British Petroleum data. That puts it in rank of key potential suppliers of gas to the pipeline along with Turkmenistan and Kazakhstan.
Uzbekistan is in the top ten gas producing countries in the world and ranks third in the CIS countries after Russia and Turkmenistan. The country's gas industry is mainly concentrated in the areas of Gazly and Karshi.
---
Follow us on Twitter @AzerNewsAz