3 November 2014 12:37 (UTC+04:00)
1 292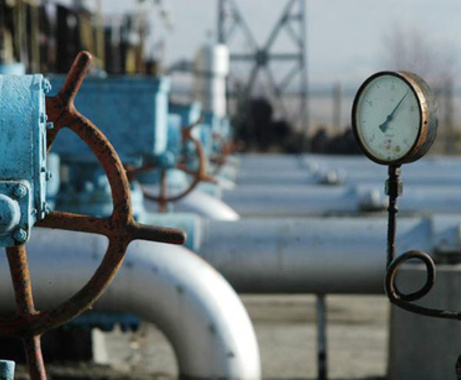 By Aynur Jafarova
The contractor tasked with securing supplies of Azerbaijani gasoline to Kazakhstan has not yet confirmed its readiness to carry out the mission.
The news was announced by Deputy Director General for Marketing at KazMunaiGas Processing and Marketing Yerlan Koibagarov at a briefing session in Astana on November 1.
Speaking about the reasons behind the delay, he said it was due to temporary restrictions on exports of high-octane oil products from Azerbaijan.
"In case of non-fulfilment of obligations by the contractor, our company will conduct the needed procedures to terminate the contract and to make a refund," Koibagarov noted.
Koibagarov went on adding that on October 10, 2014, a contract was signed with a contractor company to supply up to 6,000 metric tons of the AI-92 gasoline from Azerbaijan to Kazakhstan.
However, the KazMunaiGaz official didn't reveal the name of the contractor company, citing the terms of the commercial deal.
"As part of this contract, we carried out preliminary payment for 3,000 metric tons of AI-92 gasoline on October 14. The contract stipulates the supply of the paid volume before November 10, 2014," Koibagarov added.
He also noted the restrictions in Azerbaijan on the export of high-octane oil products and disruption of supplies specified by the contract will not have negative consequences for Kazakhstan's fuel market.
"In order to meet the domestic oil products market's demands, the KazMunaiGas Processing and Marketing delivered 42,300 metric tons of AI-92 gasoline from Russia and Belarus in October 2014," he added.
Currently the oil refineries in Russia and Belarus ship 37,000 metric tons of AI-92 gasoline, and the gasoline will arrive in November, 2014.
Koibagarov also said the company planned to sign some contracts to deliver in November over 50,000 metric tons of AI-92 gasoline produced by the Belarusian Mozyr and Novopolotsk oil refineries and a number of Russian oil refineries.
According to the forecasts, the gasoline production in Kazakhstan in 2014 will amount to 2,885 million metric tons, while the consumption is expected to reach 4,168 million metric tons.
Kazakhstan is currently upgrading all of its oil refineries, which is scheduled for completion in 2016. After the upgrade, Kazakhstan's need in light petroleum products will be fully met.
Related News