Kazakhstan, Azerbaijan sign agreement on AI-92 gasoline supply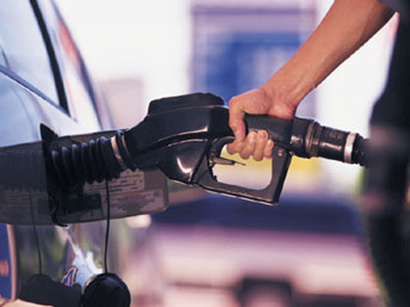 By Aynur Jafarova
Kazakhstan has concluded an agreement to supply 3,000 tons of AI-92 gasoline from Azerbaijan, Kazakhstan's Energy Ministry told Trend Agency last week.
The agreement on gasoline supply was signed in October with international Lanturno Management S.A. Company, which will carry out the delivery of the Azerbaijani fuel through the Russian territory.
Kazakhstan had already paid the full cost of the contracted oil products, but the shipping and delivery of gasoline was not implemented by October 21.
The physical delivery of gasoline is expected after the adoption of a decision by the Kazakh government on some issues of stabilization of the petroleum products' market.
Kazakh Energy Ministry said earlier that it was holding talks to supply AI-92 gasoline from Azerbaijan, Turkmenistan, Belarus, China and other countries.
Kazakhstan has some oil refineries, which are located in Shymkent (country's southern part), Atyrau (western part) and Pavlodar (northern part). The total processing capacity of them is 13 million tons per year.
The oil products produced in the country is not enough to meet the demand of the domestic market.

In order to normalize the situation with the shortage of fuel and lubricants, as well as gasoline products in the domestic market, the Kazakh government signed some contracts for AI-92 gasoline supply in the amount of 106,700 metric tons in October.

The daily shipment of AI-92 gasoline from the refineries of Russia and other countries to Kazakhstan is nearly 3,000 metric tons.

Experts believe Kazakhstan may resolve its problems of periodic shortage of fuels and lubricants only by increasing the prices of fuel and applying market laws.
Attracting investments in the modernization of the country's refining sector is another vital element for resolving this problem.

The reconstruction of Kazakhstan's oil refineries or construction of new ones is also believed to resolve the problem of fuels and lubricants shortage in the country.
Also, Kazakhstan will establish a stabilization reserve of AI-92 gasoline in the amount of 50,000 metric tons.