Ultimate generation of Geophysical Surveying Technologies to discover the Caspian Sea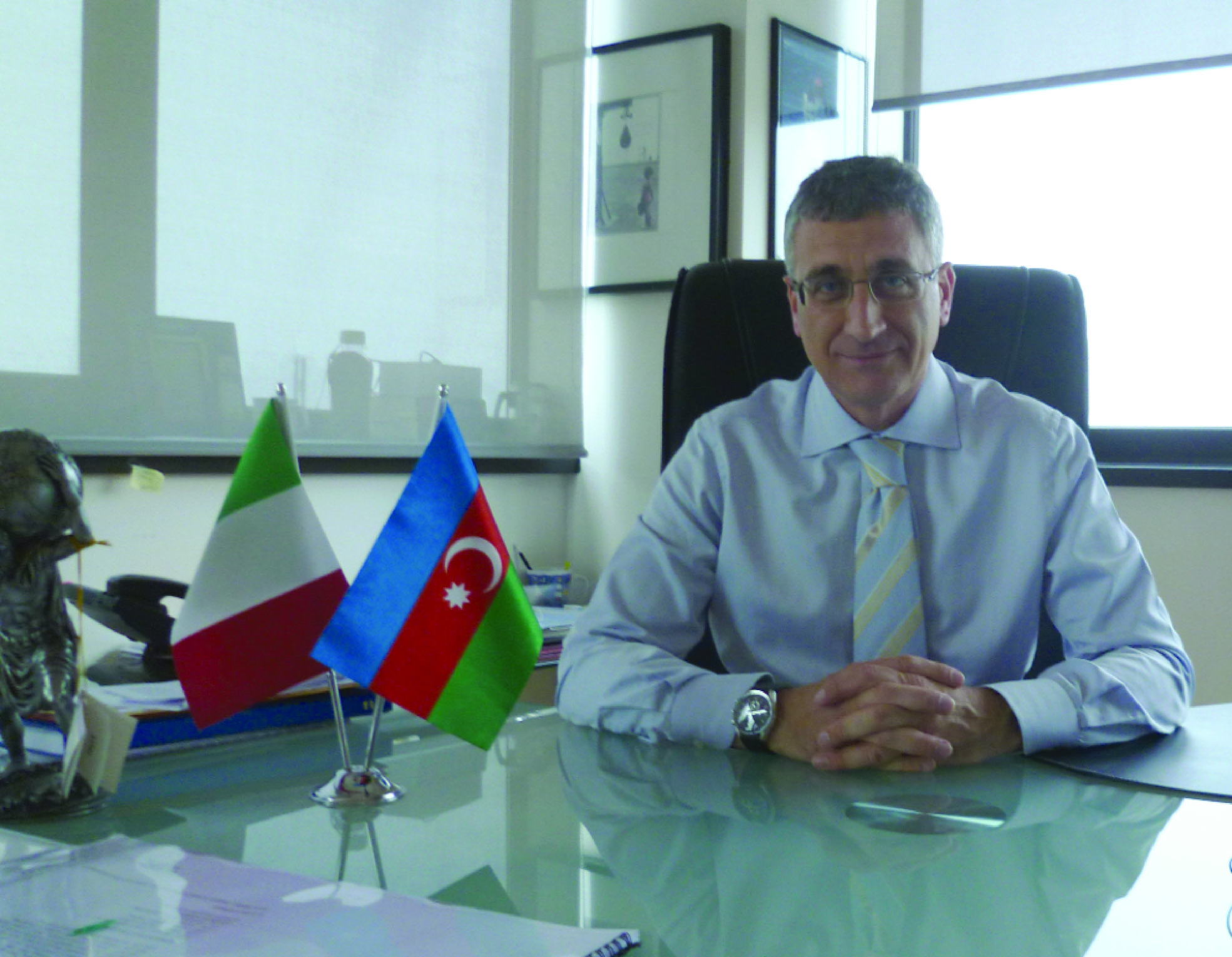 A talk with Mr Pietro Basciano, CEO of G.A.S. (Geological Assistance & Services) , the Multinational Company with headquarter in Bologna - Italy, who opened the branch in Baku in 2012.
Question.: G.A.S. has newly joined the Azerbaijani oil and gas market. Could you inform us about the projects you are involved in?
Answer.: In 2012 G.A.S. opened its branch in Baku, in a strict connection with Azeri people and their business activities. We can surely describe our arrival in Azerbaijan as a great beginning: in 2013 we were already involved in the Offshore transportation and installation of the largest facility ever built in Baku, the West Chirag Platform, part of the Azeri-Chirag-Gunashli (ACG) field development, installed by SAIPEM and operated by BP on behalf of AIOC Consortium in the Azerbaijan sector of the Caspian Sea. Using the last generation of "high-precision satellite-based technology" G.A.S. has provided the "precise positioning" of the Platform and the accurate positioning of all the vessels involved during the activities of transportation and installation, increasing the safety level of operations.
Meanwhile, during 2013 we were also involved in the ABSHERON Field Development, another important project operated by TEPAb (Total E&P ABSHERON).
G.A.S. carried out a Geophysical Survey in the Absheron Field which goal was to evaluate the seabed and sub-seabed conditions and the potential "geological" or "man-made" hazards affecting the drilling operations, the installation of the jacket platform and the installation of export pipelines.
G.A.S. gave an important contribution providing its ultimate geophysical technologies, as the AUV (Autonomous Underwater Vehicle), the underwater robot that realizes surveys without human intervention: when the mission is completed, the AUV comes back to the pre-programmed location, where the geophysical data can be downloaded and processed. We are really proud of our participation in the project that TOTAL defines as "one of the most important and largest Geophysical Survey never realized by Total".
Q.: How could describe of state of the Azerbaijani market? What are your aspirations in the market which is quite competitive for the new-comers?
A.: The Azerbaijani market is an interesting reality with a wide margin of growth.
A lot of foreign Companies are aware of the Azeri potential and they are trying to set up their business here, not only in the offshore industry, but in many other fields.
I think that Azerbaijan sounds really attractive for different reasons, not only for its Oil & Gas field, but also for its strong will to be international, modern and competitive: Baku is a cosmopolitan and attractive centre, the most important of the whole Caucasian area.
In spite of this, we are not afraid of competition, because we strongly believe in our expertise and proficiency. We have built our company around the concept of reliability and deep knowledge, we follow our customers in every phase of the project and we are sure to give our best every time.
We are also aware of the strong bilateral relationship existing between Azerbaijan and Italy, characterized by a long tradition of business and cooperation, which we are interested in keeping strong and substantial.
Moreover, for the first time GAS will be present at COG2014 as exhibitor, in order to strengthen relationships and meet new opportunities of business.
Q.: What innovations does the company plan to introduce in the Azerbaijan gas market as a new player?
A.: I think it's possible to resume the answer in three concepts: to be technologically advanced, to follow out the costumer and to think safe.
"State-of-art technology" and "deep technical knowledge" are the basis of our Company's philosophy.
We provide high-quality services, through an excellent teamwork dedicated to delivering first-class solutions worldwide.
We strongly believe in the importance of being always "on the spot" and for this reason we are here in Baku with our office, employing local people, building relationships with Azerbaijani partners and, day-by-day, following and supporting our Customers.
Innovation in Offshore market means also a high level of Safety during the operations. Through a certified Health, Safety and Environment management, G.A.S. can ensure an efficient "Think Safe" approach to any operations based on the worldwide HSE regulations in the offshore market.
Q.: What are your future plans on participation in other projects in Azerbaijan?
A.: Shah Deniz Stage 2 will surely be one of the most important project in Azerbaijan of next years.
This huge project includes the installation of new offshore platforms, new production wells and more than 500km of subsea pipelines.
G.A.S. looks forward to have the possibility to give its contribution to the project, providing its first-class services such as "Accurate Positioning" during the Platform's installation and Geophysical, Geotechnical and Environmental Surveys during the pre-engineering phases as well as pipelines laying operations.
Of course this will not be the only project will be interested in: our plan for the future is to enlarge our activities in the Azerbaijani Oil&Gas Field, reinforcing even more our relationships with local partners and our friendships in this amazing and growing Country.