U.S. impressed with progress on SGC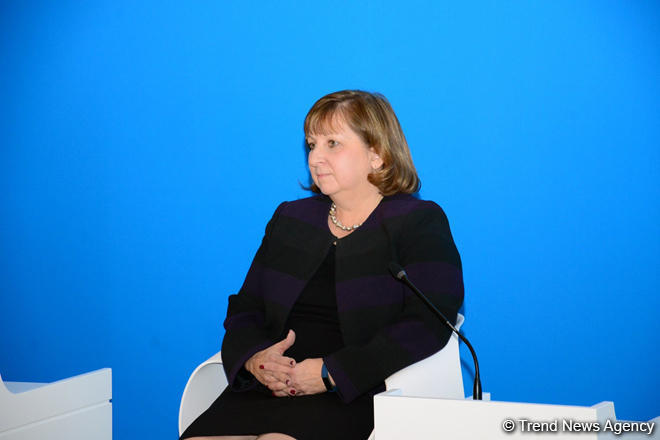 By Trend
The US is impressed with the progress in implementation of the Southern Gas Corridor (SGC) project, Acting Special Envoy and Coordinator for International Energy Affairs of the U.S. Department of State Sue Saarnio said.
She was speaking at a press conference following the Fourth Ministerial Meeting of the Southern Gas Corridor Advisory Council in Baku on Feb. 15.
"We have always been a long-standing supporter of European energy security efforts," she said. "Europe's efforts to diversify its energy supply are critical to a strong Europe. Strong Europe is a good partner for the U.S. in combating challenges."
"We are really impressed to hear the reports today on the progress on the Southern Gas Corridor and also of the EU interconnector projects," Saarnio added. "As a result of that Europe, as a whole, will be more secure and be a strong partner of the U.S."
The Southern Gas Corridor is one of the priority projects for the EU and provides for the transportation of 10 billion cubic meters of Azerbaijani gas from the Caspian region through Georgia and Turkey to Europe.
At an initial stage, the gas to be produced as part of the Stage 2 of development of Azerbaijan's Shah Deniz field is considered as the main source for the Southern Gas Corridor projects. Other sources can also connect to the project at a later stage.
As part of the Shah Deniz Stage 2, the gas will be exported to Turkey and European markets by expanding the South Caucasus Pipeline and the construction of Trans Anatolian Natural Gas Pipeline (TANAP) and Trans Adriatic Pipeline (TAP).
---
Follow us on Twitter @AzerNewsAz