Sefcovic talks on ways of speeding up IGB, IAP projects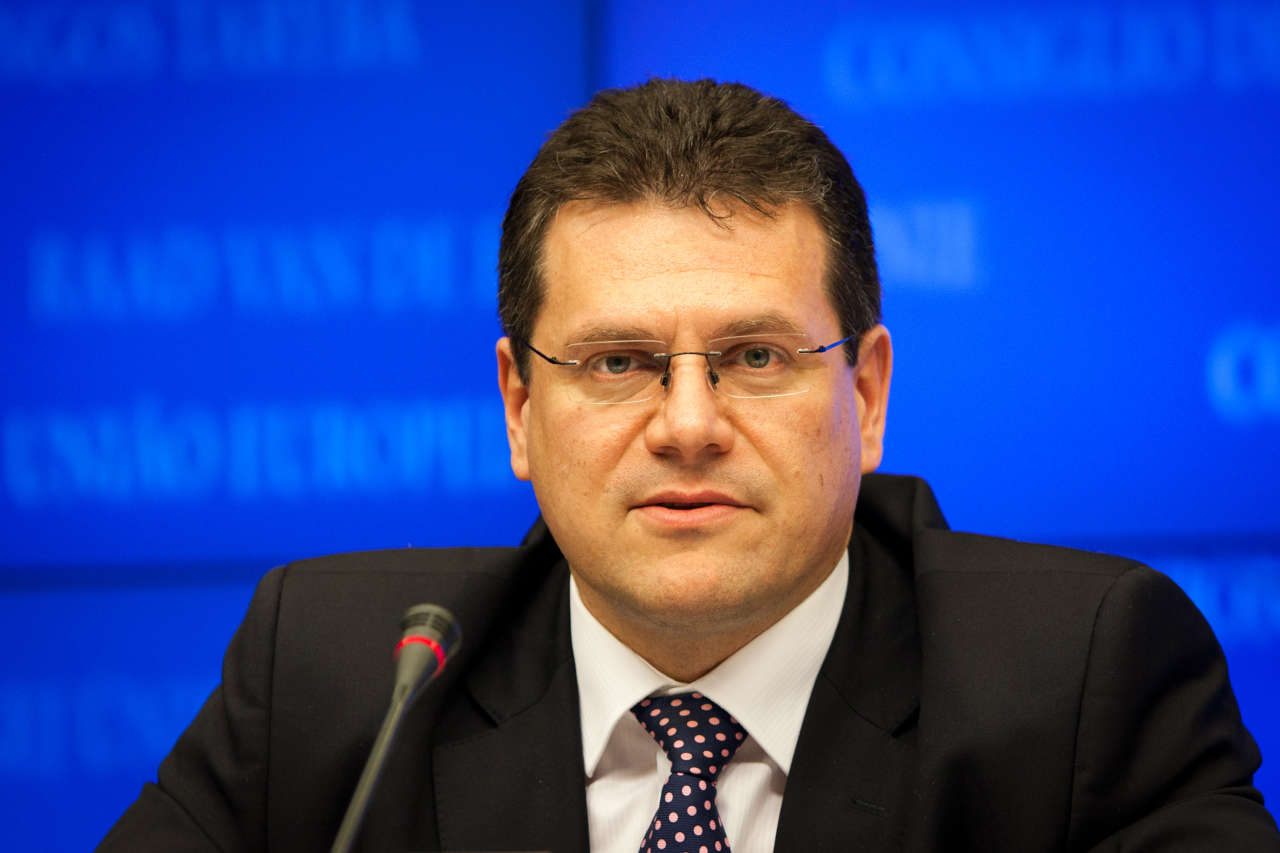 By Trend
The European Union is in constant exchange will all relevant stakeholders involved in the realization of Ionian Adriatic Pipeline (IAP) and Interconnector Greece-Bulgaria (IGB) projects, European Commission Vice-President for Energy Union Maros Sefcovic said in an interview with Trend.
"The Interconnector Greece-Bulgaria has been included in the recently agreed 3rd list of Projects of Common Interest and is benefiting from funding form the Connecting Europe Facility fund," noted the EU commissioner.
Furthermore, projects can benefit from accelerated planning and permit granting, improved regulatory conditions and streamlined environmental assessment processes, he added.
"We have also taken the initiative to set up the High Level Group on Central and South Eastern Europe Gas Connectivity (CESEC) where relevant stakeholders come together on a regular basis to facilitate progress on all relevant gas projects in the region including the IGB and the Ionian-Adriatic Pipeline," said Sefcovic.
IGB is a gas pipeline, which will allow Bulgaria to receive Azerbaijani gas, in particular, the gas produced from Azerbaijan's Shah Deniz 2 gas and condensate field. IGB is expected to be connected to the Trans Adriatic Pipeline (TAP) via which gas from the Shah Deniz field will be delivered to the European markets.

The initial capacity of IGB will be 3 billion cubic meters of gas. The project's cost is estimated at around 240 million euros.
IAP is a proposed natural gas pipeline in Southeastern Europe (SEE) that will stretch from Albania through Montenegro, and Bosnia and Herzegovina, to Split in Croatia. It will be connected with the Trans Adriatic Pipeline (TAP). The capacity of the pipeline will amount to five billion cubic meters of gas per year.
---
Follow us on Twitter @AzerNewsAz