Winners of III Booktrailer Festival supported by Azercell have been announced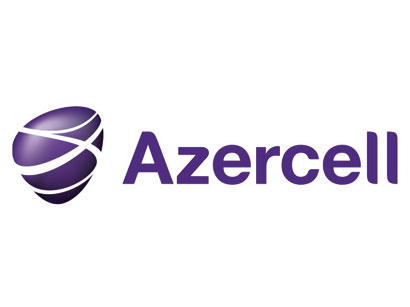 The gala night of III Booktrailer Festival supported by Azercell Telecom as a partner, was held on May 2, 2018. The event announced the winners of the festival, which was followed by the award ceremony.
Tural Karimov took the 1st place with a trailer on the plays of People's Writer Anar. The second place was shared by Firdovsi Nabiyev and Javid Nuriyev with their booktrailers "Şahid" and "Ikimizin hekayəsi", respectively, "Almafobiya" by Sardar Taghiyev, "Can nənə bir nağıl de" by Binyamin Sailov and "Bulud bağçaları" by Eynulla Aghadadashov became the third place winners.
The first place got a prize in the amount of 1,000 manats, while the winners of the second and third places each received 800 manats and 500 manats, respectively. The booktrailers were assessed by well-known writers, screenwriters and public figures of the country.
The festival aims at promoting books and reading, supporting and developing creative forms of awareness raising and discovering talented and creative young individuals in cinematography. Booktrailers about a published book or series of book written by an Azerbaijani author (regardless of the year of publication) took part in the festival.
Azercell representative informed the participants of the festival about the technical features of Bookmate library which was introduced back in 2015. The company also presented user codes to all participants for the period of a month and to the winners for the period of a year.
Azercell Telecom, which has conducted a number of successful projects with the view to develop the
culture of reading, as well as raise public interest towards reading, will continue to support similar projects among the youth in the future.
For more information, please contact [email protected]
The leader of the mobile communication industry, the largest taxpayer and the biggest investor of the non-oil sector of Azerbaijan Azercell Telecom LLC was founded in 1996. With 48% share of Azerbaijan's mobile telecom market Azercell's network covers 80% of the territory (excluding 20% of the occupied territories) and 99,8% of population of the country. Currently, 4,5 million subscribers choose Azercell services. Azercell has pioneered an important number of innovations in Azerbaijan, including GSM technology, advance payment system, mobile internet services, Metro coverage, 24/7 call centre service, 7 day/week Front Office service, M2M services, one-stop-shopping approach Azercell Express offices, Online Customer Care and Social Media Customer Care services, Mobile Customer Care office, mobile e-signature service "ASAN Imza" etc. Azercell deployed first 4G – LTE services in Azerbaijan in 2012. According to the results of mobile network quality surveys of Global Wireless Solutions company and international systems specialized in wireless coverage mapping such as "Opensignal" and "Testmy.net", Azercell's network demonstrated the best results among the mobile operators of Azerbaijan.