President Aliyev: Baku, a new city on map of Formula 1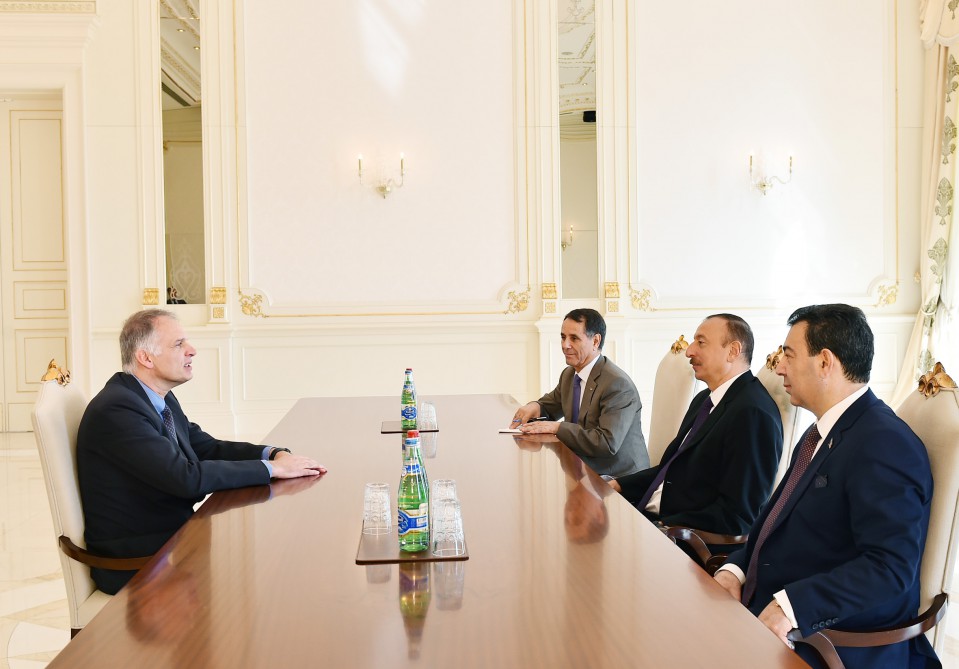 The president made the remark as he received Senator of the Kingdom of Belgium, chairperson of PACE Committee on Legal Affairs and Human Rights, rapporteur on human rights in Azerbaijan Alain Destexhe in Baku on June 17, Azertac reported.
The head of state expressed his confidence that the race would be interesting for visitors and create good opportunities for them to better familiarize themselves with the country and get more information about development processes in Azerbaijan.
Destexhe congratulated the head of state on the start of Formula 1 Grand Prix of Europe in Azerbaijan.
Emphasizing the increasing interest in Formula 1 races around the world, Alain Destexhe said his country would also host the European Grand Prix. He said he visited Azerbaijan to monitor the repeat parliamentary elections in Constituency No. 90 in Agdash.
Baku today hosts F1 competition for the first time with the 2016 Formula 1 Grand Prix of Europe.
The all-new Baku City Circuit promises to be the fastest street track the sport has ever seen, and while drivers have thus far only been able to walk and drive it on simulators, one thing is clear - it promises to be a race like no other.
---
Follow us on Twitter @AzerNewsAz