Azerbaijan importing fewer cars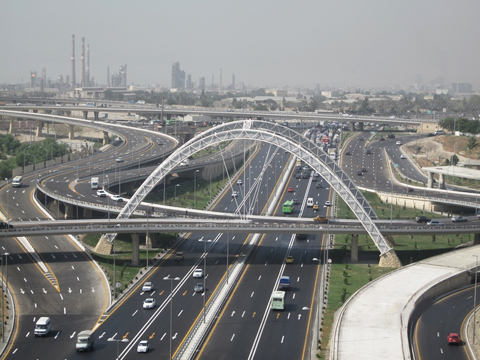 By Nigar Orujova
Car imports have continued to fall in Azerbaijan since introducing the Euro-4 ecological standard over a year ago.
In the first half of 2015, the country imported 17,640 vehicles compared to 34,359 units in the same period last year.
The State Customs Committee reports that 15,745 units out of the total number of vehicle imports in the first six months of this year were cars and motor vehicles.
Meanwhile, the number of cars and motor vehicles was roughly twice as much from January to June of 2014, when the country imported 30,917 units.
In addition, in the first half of the year, Azerbaijan imported 1,126 trucks, compared to 3,039 trucks is first six months during the same period in 2014. Other types of vehicles accounted for the rest of the imports.
Last year, Azerbaijan imported 63,368 vehicles and the decline was notable, since 104,385 vehicles were imported in 2013.
Earlier, economist Vugar Bayramov told AzerNews that the decrease in car imports in Azerbaijan is due to the decision to shift to the Euro-4 ecological standard in April 2014.
The Euro-4 standard forbids the import of cars from the EU manufactured prior to 2005, 2004 in the U.S., 2011 in China and Japan, 2006 in Korea, and 2009 in Turkey.
Before the standard, Azerbaijan imported many old-fashioned cars that lead to increased pollution and accidents on the road.
The expert believes that another possible reason for the sharp decline in demand for cars is a tightening of car loan lending.
The price of older cars also fell by 7 percent, Bayramov said.
On the other hand, prices for new cars rose because of the devaluation of manat, the economist said. "New car prices changed only in manats, but remained the same in dollars."
The expert predicts that a decline in prices in the car market of Azerbaijan will continue throughout the second half of the year.
--
Nigar Orujova is AzerNews's staff journalist, follow her on Twitter: @o_nigar
Follow us on Twitter @AzerNewsAz