1 May 2015 20:41 (UTC+04:00)
1 478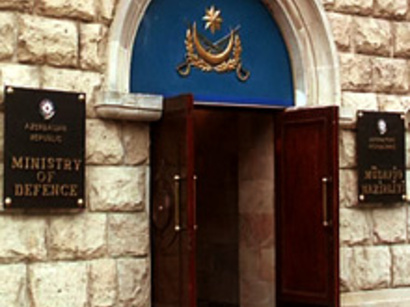 By Vusala Abbasova
The Azerbaijani Ministry of Defense Industry has drafted proposals on the development of the country's defense industry, offering in particular to exempt the defense products from taxes.
Defense Industry Minister Yaver Jamalov said in an interview to AzeriDefence.com website that the ministry has sent its proposal to the government and hopes to pass to tax-free production next year.
The ministry applied to the Cabinet of Ministers as it will launch a project for the production of ammunition for sniper rifles soon.
Jamalov noted that the plants for the production of barite, TNT and RDX, which are under construction, will supply the necessary material for the manufacturing of ammunition domestically. The three plants, scheduled to commission at the end of 2016, will release Azerbaijan from its dependence on raw imports.
Azerbaijan's expanding military budget is highest among its neighbors in the South Caucasus. The country's military budget for 2015 stands at $5 billion, which is considerably more than last year's $3.8 billion military expenditures.
Global Firepower, a center providing a unique analytical display of data concerning today's world military power, ranked Azerbaijan 63rd among 126 countries in its most recent report, noting that the country can call upon hundreds of thousands of reserves.
At the International Exhibition and Conference of the defense industry IDEF-2015 taking place on May 5-8 this year in Istanbul products of 184 items for defense purposes will be displayed, all produced and created at the enterprises of the Defense Industry Ministry of Azerbaijan.
The delegation headed by Jamalov will leave for Turkey to present and demonstrate those products.
Jamalov said earlier that the ministry has established an active partnership with leading international companies in the field of armaments in recent years.
In 2016, Azerbaijan will host an international defense exhibition ADEX.
---
Follow us on Twitter @AzerNewsAz
Related News