16 April 2015 18:02 (UTC+04:00)
951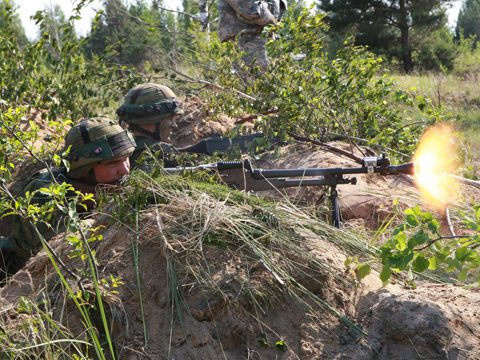 By Mushvig Mehdiyev
An Azerbaijani soldier has fallen victim to an Armenian bullet along the line of contact, according to the Defense Ministry.
As a result of a ceasefire violation by the Armenian forces, the conscript at the Azerbaijani army, ensign Shahmurad Alizade was killed in an armed skirmish on the frontline.
The Defense Ministry delivered its condolences to the family of the martyr.
The Armenian armed forces turn frequently to infringe on the armistice, escalating tensions on the contact line. Using different caliber weapons, anti-tank grenade launchers, machine guns and sniper rifles the Armenian troops regularly fire at the Azerbaijani army's positions.
Fire exchanges usually end up in the death of soldiers from both side. Despite Azerbaijan's severe warnings of restraint, Armenia emerges reluctant to instruct its forces to obey the ceasefire commitments.
The Nagorno-Karabakh and seven adjacent regions of Azerbaijan are currently under Armenia's occupation following a sudden and insidious aggression by this smallest South Caucasus country in the early 1990s. While Yerevan continues to justify the occupation of 20 percent of Azerbaijan's territory by backing the separatist puppet regime in Nagorno-Karabakh, Baku and international organizations have worked hard to end the conflict in peace.
International decision makers unequivocally recognize the occupied lands as part of Azerbaijan's territorial integrity and the United Nations Security Council adopted four resolutions urging Armenia to pull its troops out of Nagorno-Karabakh.
Nonetheless, the former and incumbent rulers in Yerevan turned down calls for peace, being true to Armenia's belligerent nature.
- - -
Follow Mushvig Mehdiyev on Twitter: @Mushviggo
Follow us on Twitter: @Azernews
Related News