Azerbaijanis mark first Tuesday of Novruz Bayram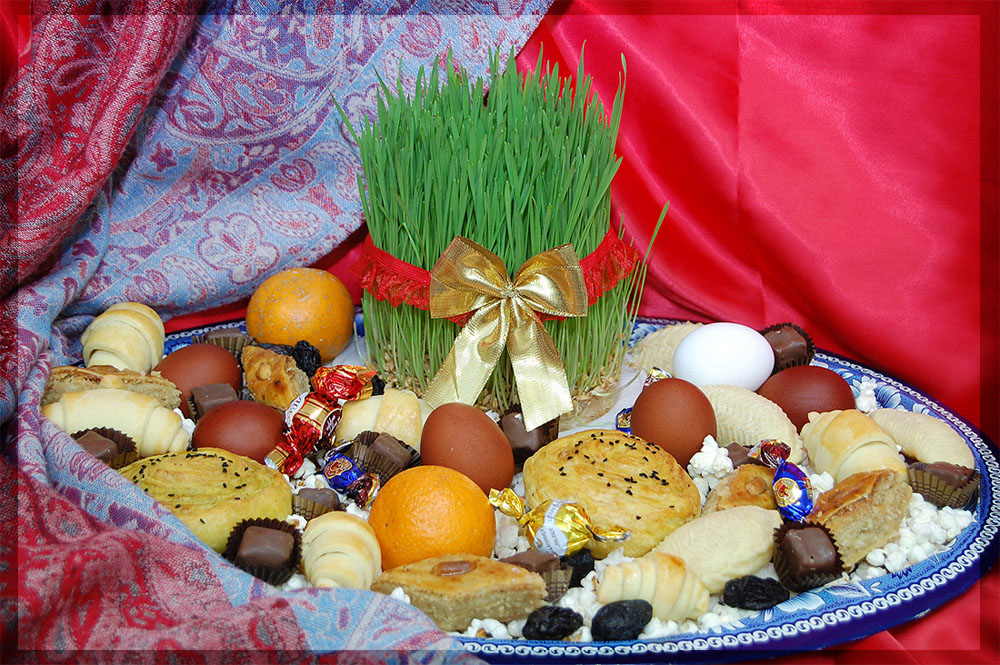 By Amina Nazarli
Novruz Bayram, the loveliest holiday is just around the corner, and will be celebrated on March 21 with the arrival of spring.
Preparation for the holiday begins with Water Tuesday, or as it is known here, Su Chershenbesi.
It is one of the four Tuesdays, each of which is dedicated to the awakening of one of the natural elements called Su Chershenbesi (Water Tuesday), Od Chershenbesi (Fire Tuesday) Hava Chershenbesi (Wind Tuesday) and Torpaq Chershenbesi (Earth or Last Tuesday).
Novruz, marks the end of the old and beginning of the new year. Azerbaijanis celebrate it with joy, fun and the renewal with nature, and it is also the day when people put aside their disputes and pledge peace.
Although Novruz is celebrated in Muslim countries, it is not a religious holiday, rather a tradition one dating back to Zoroastrianism, the oldest of the monotheist religions.
According to the popular belief, on the first Tuesday, water renew and snow on the slopes begin to melt and rushes to rivers. Water is life and is a symbol of purity and freshness, that's why the first Chershenbe begins with water.
Each of Chershenbe has its own rites. Since ancient times on Water Tuesday girls go to the river and other sources to bring some water.
Another integral symbol of Novruz, rich with different traditions is lighting bonfires on all of the four Tuesdays. All people from all walks of life jump seven times over bonfire to leave all their troubles in the old year, saying the following words "Relieve me of my troubles and misfortunes and bestow me much more joy."
Placing hats at the door is another interesting Novruz tradition. Children enjoy knocking on neighbors' doors and then hide, leaving their hats near the door. The neighbor then fills hat with sweets and nuts.
Azerbaijanis pay great attention to the preparation of holiday meal that includes national sweets such as shekerbura, pakhlava and gogal.
Each family covers lush festive tables consisting of seven courses, beginning with the letter "s." People place a mirror, candles and colored eggs on the table.
Semeni - sprouted wheat in a bowl is an essential feature of the festival. When cultivating Semeni, symbolizing abundance and prosperity, people usually sing the song "Semeni, save me and I will grow you every year."
On September 30, 2009, Novruz was included in the UNESCO Representative List of the Intangible Cultural Heritage of Humanity and from this time March 21 has been declared as the International Day of Novruz.
--
Amina Nazarli is AzerNews' staff journalist, follow her on Twitter: @amina_nazarli

Follow us on Twitter @AzerNewsAz