Azerbaijan, Norway facilitate visa regime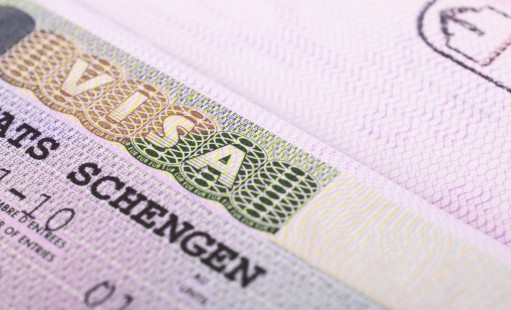 By Nigar Orujova
Azerbaijan and Norway have signed visa facilitation and readmission agreements in Baku on December 3.
The documents were signed by Azerbaijan's Deputy Foreign Minister Khalaf Khalafov and Norway's Ambassador to Azerbaijan Bard Ivar Svendsen, Azerbaijani Foreign Ministry reported.

The visa facilitation agreement and the agreement on the readmission of persons residing without authorization between the governments of Azerbaijan and the Kingdom of Norway envisage the facilitation of visa regime for the citizens of both sides.
The documents also presuppose a visa-free regime for the diplomatic passport holders, decreasing the number of required documents, reducing the time of reviewing the applications for obtaining visa and the visa application fees.

The agreements also envisage the identification of individuals who do not comply with or do not fulfill the terms of entry, stay or residence in the territory of Azerbaijan and Norway, as well as their speedy, safe and effective expulsion.
Azerbaijan and Norway have developed an increasingly strong relationship since the beginning of the 1990s. The ties have been growing especially in the field of energy with several Norwegian companies being established in Baku.
The signing of the documents will allow further strengthening of two sides' relations in the economic, humanitarian, cultural, science and other spheres.

The terms of the facilitated visa regime with Norway, which is a part of the Schengen area, will be similar to the terms of an agreement with the European Union's countries, which has entered into force from September.
Under the new rule, issuing a visa will be carried out within 10 days with two days more or less in case of emergency. Meanwhile, the cost of the application will decrease to 35 euro for Azerbaijani citizens, and the list of required documents will be reduced for certain categories of the population.
Visa facilitation agreement will also contribute to the development of relations between the EU and Azerbaijani citizens.
However, the new agreement does not cover such EU countries as Denmark, the United Kingdom of Great Britain and Northern Ireland, as well as Iceland, Switzerland and Liechtenstein, which joined the Schengen area.
Similar agreements with Switzerland are also expected to be signed in the near future.
To date, the EU has signed visa facilitation and readmission agreements with 12 countries, namely, Azerbaijan, Albania, Bosnia and Herzegovina, Macedonia, Moldova, Montenegro, Russia, Serbia, Ukraine, Georgia, Cabo Verde and Armenia. All the agreements, excluding the agreements with Cabo Verde, have already entered into force.