Azerbaijan, U.S. mull bilateral relations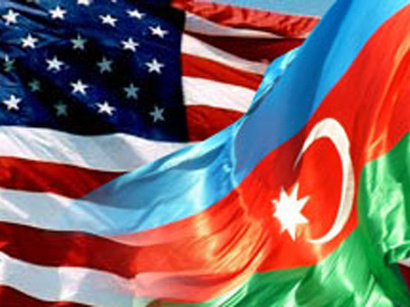 By Sara Rajabova
Azerbaijani and U.S. officials have discussed the bilateral relation between the two countries.
Azerbaijani Emergency Situations Minister Kamaladdn Heydarov received outgoing U.S. Ambassador to Azerbaijan Richard Morningstar on July 24.
Heydarov stressed Morningstar`s role in strengthening the U.S.-Azerbaijan relations and wished him success in his future activity.
He spoke about the cooperation prospects between the ministry and corresponding authorities of the U.S. and expressed his confidence on further expansion of the ties.
Heydarov further informed the ambassador on the activity of the ministry.
In his turn, Morningstar hailed the ties between the two countries, underlining the prospects for cooperation between Azerbaijani ministry of emergency situations and U.S.'s corresponding organizations.
The sides also exchanged views on a number of matters of common interest.
Morningstar, who completes his diplomatic mission by the end of summer 2014, took the office in July, 2012.
Prior to his appointment, Morningstar was the Secretary of State's Special Envoy for Eurasian Energy.
Since Azerbaijan's emergence as an independent nation in 1991, the U.S.-Azerbaijan relationship has evolved into a strategic partnership based on mutual interests and common values.