7 July 2014 11:17 (UTC+04:00)
932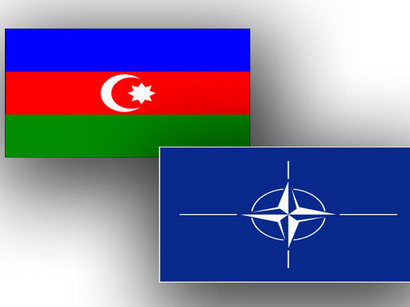 By Sara Rajabova
A round table titled "NATO-Azerbaijani relations: prospects of 20 years-long partnership" was held by the Euro-Atlantic Information Centre in Ganja, the second-largest city of Azerbaijan.
Addressing the event, expert at the International Affairs Department at Azerbaijan`s Foreign Ministry Vugar Gurbanov provided an insight into the current state of Azerbaijani-NATO-partnership, as well as the prospects of Azerbaijan`s cooperation with the Northern-Atlantic Alliance.
NATO`s coordinator for Southern Caucasus Despina Afentouli delivered a report titled "NATO-Azerbaijani relations: priorities of the Wales Summit".
Afentouli stressed the importance of Azerbaijani-NATO partnership, and hailed Azerbaijan`s contribution to NATO`s peacekeeping operations in Afghanistan.
The event, financially supported by NATO's Public Diplomacy Division, brought together more than 50 members of the general public.
NATO and Azerbaijan are actively cooperating on democratic, institutional, and military reforms, and have practical cooperation in various areas.
The cooperation plan between Azerbaijan and NATO is set out in the Individual Partnership Action Plan (IPAP) on Azerbaijan.
Azerbaijan is planning to achieve Euro-Atlantic standards and get closer to Euro-Atlantic institutions. In this regard, pressing ahead with reforms in the security sector and establishing several democratic institutions are the key elements of the NATO-Azerbaijan cooperation.
Related News