Government to reduce traffic jams in Baku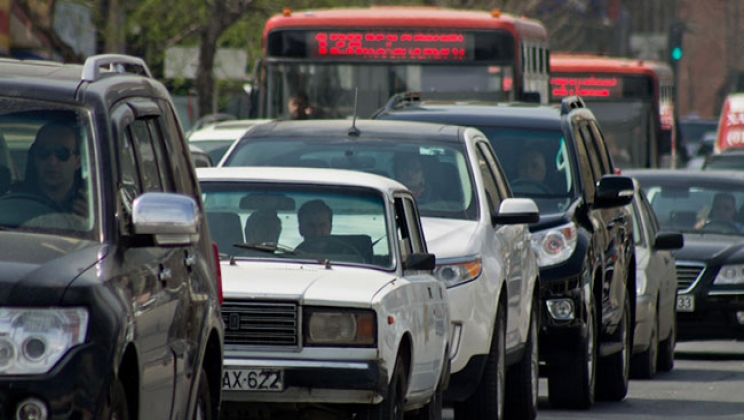 By Jamila Babayeva
Heavy traffic jams are still the main challenge for Azerbaijan's capital Baku.
Road infrastructures have been developed in Baku in recent years, but traffic congestion during peak hours is still a daily headache for Bakuians.
This challenge has prompted the government to renew the transport system in Baku. The Asian Development Bank (ADB) is developing some proposals for the government to develop a sustainable transport system in Baku.
The project particularly reflects the expansion of subway lines and development of metro-bus lines and trams, special bus lines, and rapid bus transport, railway, and modern transport lines.
The ADB will introduce the project to the government at the beginning of 2015.
In parallel, the Transport Ministry is also developing a project aimed at reducing traffic jams in Baku.
The project provides a ban on the entrance of cars from Azerbaijani regions to the capital. Under the new project, a special parking lot is planned to be built at the north-east and western entrance of Baku, the ministry reported.
The parking lot will allow drivers to leave their cars there and reach their target address by using public transport or taxi.
The project stipulates that the drivers from the regions who park their cars at the special parking lot will pay a certain amount and get a receipt for their payment. Drivers will be able to take back their car any day they want and go back to the region.
Drivers will also receive text messages about traffic jams in Baku in the near future.
A Presidential decree has instructed the Inferior Ministry, the Transport Ministry, and ASAN Service to develop a system of information on closed roads and sent the information to drivers within three months.