Talks on Caspian Sea legal status continue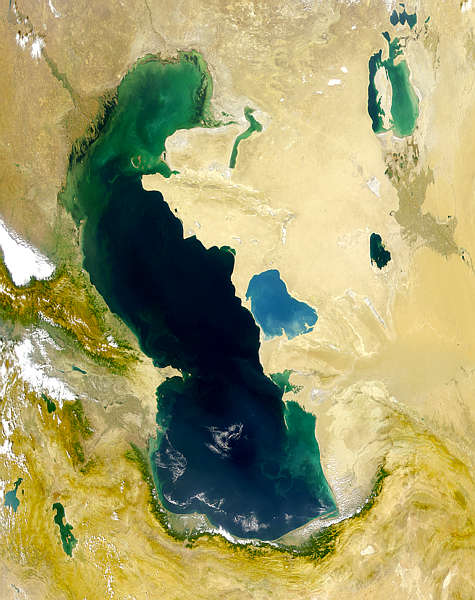 By Nigar Orujova
The 35th meeting of Ad Hoc Working Group of the Convention on Legal Status of the Caspian Sea has reached certain success.
This was announced by Kayrat Sarıbay, Deputy Foreign Minister of Kazakhstan, who presided the meeting held in Astana last week.
"However, we need to make greater efforts to prepare the Fourth Caspian Summit, as well as increase the work on the draft concept for the legal status of the Caspian Sea," he said.
The meeting participants widely discussed and agreed on the draft of the final document of the Fourth Caspian Summit, and also decided to speed up the process of completion of five agreements.
Having exchanged the preliminary cartographic data, the sides hailed the work done and expressed gratitude for the high organization of meeting to the host country Kazakhstan.
The next meeting of the Ad Hoc Working Group will be specified through diplomatic channels.
Azerbaijani delegation at the meeting was led by Deputy Foreign Minister Khalaf Khalafov.
The Caspian countries have to date narrowed their positions on the Sea's status. Currently, groups are working on a draft document, which may be signed by the Heads of States at the summit in Russia.
The Framework Convention was the first legally binding regional agreement signed by all the five Caspian littoral states, laying out general requirements and an institutional mechanism for environmental protection in the resource-rich Caspian region.
While Azerbaijan, Kazakhstan and Russia agreed on the delimitation of the sea in early 2000, other littoral states -Turkmenistan and Iran- still cannot reach the consensus.
Beside the legal status identification, Caspian Sea, a home for about 141 fish species, also awaits of the ecological problems resolution.
The main fishery in the region, the sturgeon fishery, is operated only with the Caspian's resources. Some 90 percent of the popular black and red caviar sold all over the world comes from the Caspian Sea.