Azerbaijan to use Norwegian experience in oil spill prevention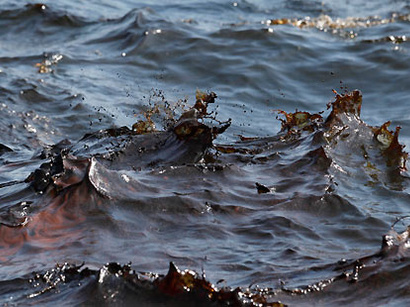 By Nigar Orujova
The Azerbaijani Emergency Situations Ministry is ready to tackle any kind of emergency and accident at sea without the assistance of third parties.
The news was announced by Azerbaijani Deputy Minister of Emergency Situations Etibar Mirzayev on January 28.
Speaking at a seminar titled "Response to Oil Spills" held in Baku at the initiative of the Emergency Situations Ministry and Statoil Azerbaijan, Mirzayev said the ministry has all the necessary human and technical resources.
"Elimination of accidents involving oil spills or fires and other emergencies at sea is the direct responsibility of the Azerbaijani Emergency Situations Ministry," he said.
The ministry has been increasing the skills of its employees each year, making use of BP's experience and organizing joint training and exercises with Russian and Kazakh specialists, Mirzayev added.
Statoil has extensive experience in solving oil spill problems, and its willingness to share its experiences will contribute to the activities of the rescue operations service, he said.
He said rich with natural resources, the Caspian Sea also acts as a transit route for exporting oil products.
"Production increases every year, new wells are put into operation, and transit grows. All this increases the importance of security issue in the Caspian Sea for the littoral states," Mirzayev said.
Attended by the representatives of several government agencies and oil companies, the seminar discussed the application of experiences used in the North Sea by Statoil to prevent oil spills in the Caspian Sea.
Statoil Azerbaijan Deputy Country Manager Oddvar Samuelsberg pointed to the rationality of cooperation with the ministry in the fight against oil spills.
Shapur Sotodemanesh, Statoil Azerbaijan's manager for health, labor security, and environment, said Statoil has extensive experience in managing oil spills, and is ready to share it with Azerbaijan.
"We believe that this workshop will contribute to Azerbaijan's state project in preventing oil spills," he said.
The willingness to take the necessary steps to prevent oil spills is an important issue in ensuring security in this field in the Caspian Sea, he added.