16 December 2013 19:50 (UTC+04:00)
1 483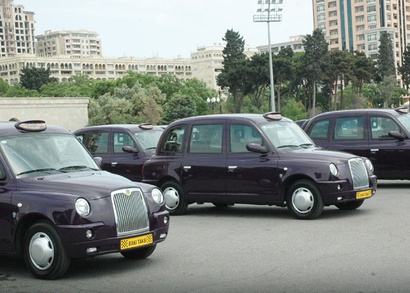 By Nazrin Gadimova
Despite the rise of fuel prices in Azerbaijan, Baku Taxi Company will not increase fares for its services, Head of the company Ilgar Gasimov said.
"The main goal of the Baku Taxi Company is to provide population with comfortable taxis based on TX4 vehicles," Gasimov said.
"Despite rising fuel prices, we think our prices are acceptable. I can not say that taxis are fully paid off, but at the same time we are not going to raise prices within the framework of socially-oriented policy of the company," Gasimov said, adding that the company's cabs are operating on diesel fuel.
Currently, the company's tariff prices are 0.7 manats per 1 kilometer at a distance up to 10 kilometers, 0.4 manat per 1 kilometer at a distance from 10 kilometers to 20 kilometers, 0.2 manats per 1 kilometer at a distance more than 20 kilometers.
After Azerbaijani Tariff Council made a decision to increase the retail price of gasoline and diesel fuel, the wholesale price of some oil products rose on December 3, 2013.
The tariff for the sale of natural gas to the enterprises that produce electricity, aluminum, chemical products, and steel also increased.
Retail price for a liter of A-95 gasoline is set at 0.8 manat per liter, and the retail price of A-92 and A-80 motor petrol is 0.7 manats per liter. The retail price diesel fuel was set at 0.6 manat per liter. The price of one liter of A-95 gasoline was 0.6 manat, A-92 and A-80, 0.55 manat, and diesel fuel, 0.45 manat.
Related News