Azerbaijani NGOs receive up to 50 million manats grants in 2013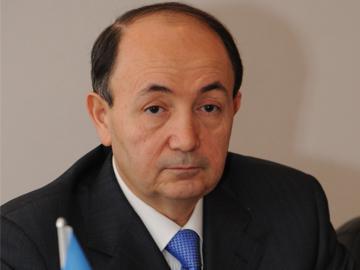 By Sabina Idayatova
The board of Azerbaijani Justice Ministry held a meeting on December 3 on electronic service provision.
The presidential decree on 'Measures to improve the provision of electronic services to non-governmental organizations', dated November 20, 2013, was discussed at the meeting, the ministry's press service reported.
Azerbaijani Justice Minister Fikrat Mammadov underscored the country's rapid socio-economic progress under the leadership of President Ilham Aliyev.
He also highlighted the creation of favorable conditions for the development of civil society, the increase of state support for non-governmental organizations (NGOs), and lawmaking and institutional measures, including the adoption of the concept of State Support to NGOs and the establishment of a national donor in this sphere, i.e. the Council of State Support to NGOs.
The number of NGOs has continued to grow, Mammadov said. There are 2900 registered NGOs, and about 1230 grant agreements totaling 51 million manats ($65 million) were received by the NGOs in the first 11 months of 2013.
The minister also highlighted the crucial importance of the presidential decree for more decisive steps in increasing the effectiveness of the work that is being carried out.
Head of the Chief Department on Registration and Notary Ilgar Mammadov said the NGOs are constantly being provided with methodical help, advice, and recommendations.
It was also noted that the NGOs' activities often do not correspond to what is specified in the statute, as they do not provide information on grants and other relevant data.
Under the decree, the Justice Ministry was instructed to create an electronic information system called "Individual electronic window" and ensure its activities with a view to mutual exchange of data with state agencies, provision of corresponding reports in electronic form, and implementation of other electronic services.
At the meeting, works performed in line with the presidential decree were presented.
Some measures were also defined for the establishment of the necessary infrastructure for supporting the use of electronic information systems, preparing administrative regulations on the rules of use, and studying the possibility of using modern ICT, etc.
During the meeting, it was also noted that progressive socio-economic changes and the growth of the population's welfare have seriously affected demographic developments and increased birth rate and the number of marriages.
It was also noted that civil registration established at the ASAN Xidmet centers at the president's initiative led to performance improvement of the legislative frameworks of the registration bodies.
The effective organization of personnel work in the field of justice was also discussed at the meeting and several non-profit organizations were registered.