Azerbaijan, U.S. mull military issues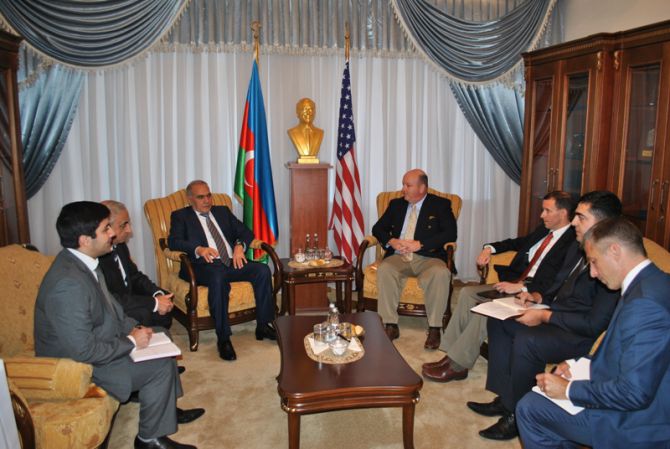 By Nazrin Gadimova
Azerbaijan's Defense Industry Minister Yavar Jamalov has met U.S. military attaché in Azerbaijan, Colonel Christopher Monahan.
According to the press service of the Defense Ministry, Monahan was informed about the work of the ministry.
Jamalov wished Monahan success in his work and hailed bilateral relations between Azerbaijan and the United States. In turn, Monahan expressed gratitude to the minister for the warm welcome.
During the meeting, the sides discussed issues of mutual interest.
U.S. recognized Azerbaijan's independence in December 1991. The diplomatic relations between the two countries were established in February 1992. Seventy-six documents are included in the legal framework for bilateral cooperation.
U.S. and Azerbaijan have bilateral agreements on trade and investment. U.S. companies are involved in oil production in Azerbaijan, as well as explore new investment opportunities in telecommunications and other fields.
Azerbaijan has been designated as a beneficiary country of the Generalized System of Preferences, and in the framework of this program a number of Azerbaijani products have qualified for duty-free entry into the United States.