Environment ministry to explore for underground water sources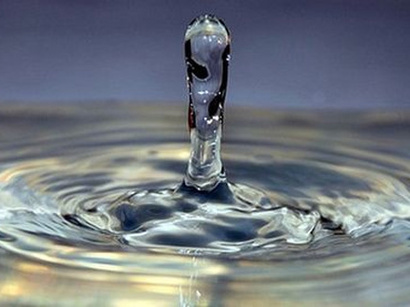 By Sabina Idayatova
Azerbaijan's Ministry of Ecology and Natural Resources will begin geological exploration work on searching subterranean water sources next year in order to meet the growing demand for drinking and service water of Yardimli region's residential areas, the ministry's spokesperson Irada Ibrahimova said on October 10.
Research and preliminary assessment of subterranean sources of water and supply of drinking and low-mineral water were carried out in the southern Lerik region in 2010-2013. Eight exploration wells with the depth of 150-160 meters were drilled in the Anzolu, Monodigah, Gelebin, Siyov, Aliabad, Soru, Gurdeser and Lerik settlements of the region.
Positive results were achieved from the drilled wells, and after geophysical and hydrogeological studies, water samples were comprehensively analyzed in a laboratory of the Geological Interzonal Complex Research Center of the National Geological Exploration Service. Scholars revealed that the quality of drinking water meets the international requirements. The wells were handed over to the local residents for use.
Currently the population of these residential areas uses subterranean water of reliable quality.
Azerbaijan is rich in subterranean mineral and drinking water. Mineral water deposits of the country stand out for their therapeutic qualities.
Very valuable mineral waters are available particularly in the territory of the Nakhchivan Autonomous Republic (Badamli, Sirab, Vaykhir, Daridag), Kalbajar (Upper Istisu, Ashagi Istisu, Qoturlu, Tutgun), Shabran (Qalaalti), Khachmaz (Nabran), Shamakhi region (Chukuryurd), Lerik (Buludul), Qazakh (Salahli, Ashagi Salahli, Askipara, Shamlig), Mardakan, Buzovna, Bilgah, etc.
Furthermore, iodic-bromine water deposits have been exploited for many years. Total industrial reserves of five iodic-bromine water reserves across the country (Khilli, Babazanan, Mishovdag, Bina-Hovsan and Neftchala) hold 229,500 m3/day.