25 September 2013 16:34 (UTC+04:00)
1 156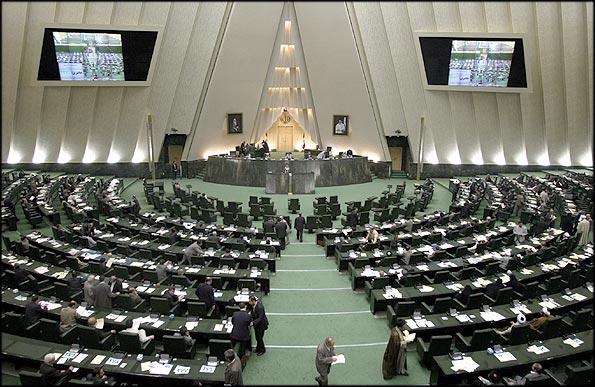 By Sara Rajabova
Iran's parliament plans to discuss the Khojaly genocide -- a massacre committed by Armenian armed forces against Azerbaijani civilians during the 1990s war, an Iranian lawmaker has said.
Javad Jahangirzadeh, a member of the Iranian parliament's national security and foreign policy committee, told a briefing in Baku on September 25 that it was agreed that the parliamentary friendship groups of the two countries would jointly prepare a letter and send it to the Iranian parliament, expressing a position on the issue of the Khojaly genocide.
"Iran has had a lot of martyrs for the sake of defending its state and independence. We share the woes of the Azerbaijani nation and are pleased that the border between Iran and Azerbaijan is the boundary of peace and security, "Jahangirzadeh said.
The Khojaly massacre is one of the most heinous and bloodiest events of the 20th century. Late into the night of February 25, 1992, the town of Khojaly came under intensive fire from the town of Khankendi and Askeran already occupied by Armenian armed forces. 613 civilians were killed, including 106 women, 70 elderly and 83 children, and a total of 1,000 civilians were disabled. Moreover, 1,275 innocent people were taken hostage.
Jahangirzadeh said Iran treats the issue of the Nagorno-Karabakh conflict with sensitivity and deems wrong any outside interference in resolving regional conflicts.
During his visit to Baku, Jahangirzadeh said the occupation of a part of the Azerbaijani territory concerns not only Iran, but also the entire Islamic world.
Armenia and Azerbaijan fought a lengthy war that ended with the signing of a fragile ceasefire in 1994. Armenian armed forces have since occupied over 20 percent of Azerbaijan's internationally recognized territory, including Nagorno-Karabakh and seven adjacent regions, defying the U.N. Security Council's four resolutions on a pullout from the occupied territories.
Resolutions on the Khojaly tragedy have been passed in the parliaments of Turkey, Pakistan, Mexico, and Colombia, as well as the OIC.
This year, such resolutions have been adopted in the parliaments of the Czech Republic, Romania, Serbia and Bosnia and Herzegovina.
Besides, the U.S. states of Connecticut, West Virginia, Massachusetts, Texas, Maine, New Jersey, Georgia, New Mexico, Arkansas, Mississippi, Oklahoma, Tennessee and Pennsylvania recognized the Khojaly massacre.
Related News