Number of animal bite victims decrease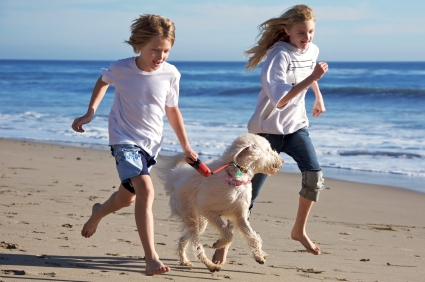 By Sabina Idayatova
The number of victims of animal bites has decreased in Azerbaijan. Some 8,404 people suffered from animal bites in January to June, 2013.

"Roughly 9,188 people suffered from animal bites in the same period of last year," Department head of the epidemiology of infectious and special dangerous infectious diseases of the Republican Anti-Plague Station, Ph.D in medicine (MD) Rita Ismayilova said.

According to Ismayilova, reduction in the number of such cases suggests increase of public awareness of the issue.

Some 7,320 dog bites, 587 cat bites, 311 rat bites, and 186 other bites were recorded in Azerbaijan in 2013. Most of these cases have been reported in the north of the country during summer months.

Earlier, deputy chief doctor at the Baku emergency medical aid station, Ogtay Shahmaliyev said that 29 people have applied to the Baku City Emergency and Urgent Medical Aid Station over various insect bites since the end of April.

According to Shahmaliyev, six more people were provided with medical assistance due to insect bites.
Similar incidents were reported in some beaches in the Azerbaijani capital. Recently local residents witnessed poisoned snakes in Shuvelan beaches.
Animal bites are quite dangerous and sometimes require urgent help. So, people can themselves provide first aid to those injured by bites of dogs, cats, bees, scorpions, flies, snakes, etc., before the affected person receives medical aid.

Dogs are the most likely pets to cause animal bites. Most cases involve children. Besides causing injury and septic wounds, dog bites may transmit tetanus and rabies.
Barely bite breaks of skin should be washed thoroughly with soap and running water. An antibiotic cream and a loose sterile bandage should be applied.
However, in the case of deep dog bites that causing tearing or infection, urgent doctor treatment is needed.

If a person has been bitten by a rabid animal, the disease can be prevented by an injection of rabies immune globulin and a course of vaccinations. This must preferably be given within 48 hours to be effective. Furthermore, dogs should be vaccinated against rabies every three years.

Rabies is a fatal viral infection carried in the saliva of warm-blooded animals and people catch it usually from a rabid dog.
Cat bite wounds are susceptible to infection, especially with the P. multocida bacteria, so it is usually recommended that kids be treated with an antibiotic after getting bitten by a cat.
Children usually develop symptoms of rabies 1 to 3 months after they are exposed to the bite of a rabid animal, although it is important to keep in mind that the incubation period can range from a few days to several years later.
Most bites can be prevented - particularly by teaching children not to bother, play feed or touch raccoons, skunks, bats, coyotes, and foxes, or stray domestic animals, including dogs and cats.