OSCE PA mission not to monitor Azerbaijan presidential election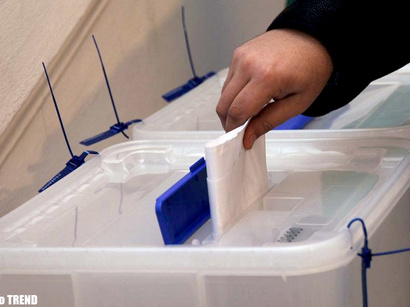 By Sara Rajabova
An observation mission of the OSCE Parliamentary Assembly will not monitor the presidential elections in Azerbaijan scheduled for October 2013, member of the OSCE PA Office, MP Azay Guliyev told Trend news agency on July 23.
According to Guliyev, the OSCE PA mission will not monitor the election as the autumn session of the organization occurs at the same time as the elections and is due October 13-15.
Regarding the possibility of sending even a small delegation to the country, the MP said that the OSCE PA probably has little concern over the elections in Azerbaijan and therefore there is no need for such a decision.
Furthermore, Head of the Azerbaijani delegation to Euronest Parliamentary Assembly Elkhan Suleymanov recently said that the European Parliament announced Azerbaijan is no longer included in the list of countries where an observation mission is needed at elections.
He said further that the European Parliament, in accordance with the agreement on cooperation with Azerbaijan, has sent three election observation missions to the country -- in 2005, 2008 and 2010 -- to evaluate the situation on the ground. Having evaluated the positive changes, its representatives prepared positive reports.