9 July 2013 11:50 (UTC+04:00)
1 484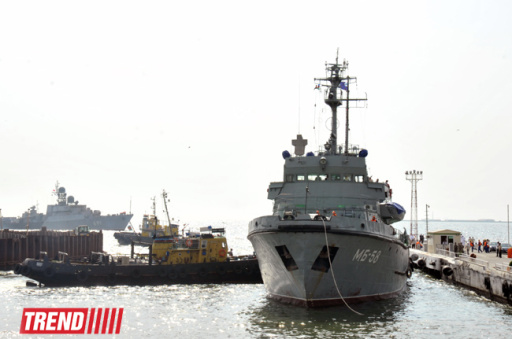 By Nazrin Gadimova
Azerbaijan and the United States will hold joint military exercises, Azerbaijani Defense Ministry said on July 9.
The Black Sea Rotational Force - 2013 tactical exercises will be held at a military training ground in the Novo Selo settlement in Bulgaria, according to the Azerbaijani-US cooperation plan. The drills will begin on July 15 and end on August 4.
The Defense Ministry also said the armed forces of Azerbaijan and Turkey will conduct joint exercises.
As part of the Azerbaijani-Turkish cooperation plan, open sea exercises will begin in Istanbul on July 13 and end on August 6.
The Black Sea Rotational Force is a yearly program where United States Marine Corps units based in the continental United States perform rotational deployments to U.S. military bases in the Black Sea region. The Black Sea Rotational Force participates in security cooperation to build military capacity, provide regional stability, and develop lasting partnerships with nations in the region. It is an outgrowth of the previous Joint Task Force East, which was planned to be a rotational brigade-sized Army force.
Black Sea Rotational Force 13 is currently deployed for six months from February to August as a Special Purpose Marine Air-Ground Task Force and consists of almost 300 US Marines and US Navy sailors. The unit will train with 21 partner nations in the region, including Romania, Georgia, Ukraine, Bulgaria, Macedonia, Bosnia and Herzegovina, Serbia, Albania, Greece, Azerbaijan, Montenegro and Croatia.
Related News