Drug addiction a concern in Azerbaijan despite government's efforts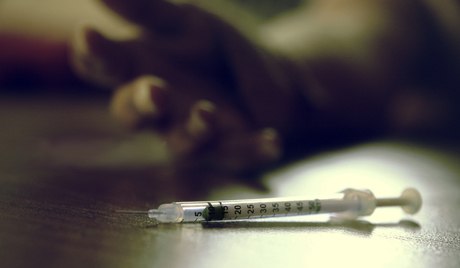 By Aynur Jafarova
Drug addiction in Azerbaijan has recently increased, which negatively affects the youth, head of the National Office of Propaganda against Drugs and Crime Mazahir Efendiyev said at a conference held in Baku on June 25.
The conference, titled "The role of youth in the fight against drug addiction", was organized by the Propaganda against Drugs public organization and Azerbaijan's Ministry of Youth and Sports.
Presenting the annual report on drugs in Azerbaijan in 2012 prepared by the National Office, Efendiyev informed the participants about the work done in this field.
He said that according to UN estimates, over 208 million people in the world use drugs.26 million of these people use drugs every day. The number of users of soft drugs such as marijuana amounts to more than 165 million. According to recent data, the number of heroin and opium users has considerably increased as well.
Efendiyev went on to say that according to Azerbaijan's Health Ministry, currently 27,910 people use drugs in Azerbaijan (the figure was 26,717 in 2011), with 21,999 of them undergoing early treatment, while 5,911 are on the preventive care list. The number of anonymous users is 5,911.
According to official statistics, the age group of users has decreased from 30 to 17, Efendiyev said. According to him, some cases of drug addiction among 14 to 15-year-old teens were reported in several southern regions of Azerbaijan.
He emphasized that just like elsewhere in the world, this problem exists in Azerbaijan. The government, in particular, law enforcement bodies, is making significant efforts to address it, removing from the circulation and destroying 1,371 kilograms of drugs in 2012.
According to Efendiyev, educational and preventive work in this regard has great importance.
Speaking at the conference, Deputy Minister of Youth and Sports Intigam Babayev said that a trend of "rejuvenation" of drug addiction is observed in the whole world. About 17 percent of drug addicts in Azerbaijan are young people.
According to Babayev, the figure is lower compared to other countries.
"However, even if this indicator makes up one percent, it should be a concern for us," he said.
According to the deputy minister, pertinent work is underway, with the main goal being to protect the youth from drugs.
Babayev also said the Ministry of Youth and Sports received relevant instructions under the new state program.
"An independent country needs independent, healthy youth. Therefore, combat against drug addiction should be waged at a nationwide level. I consider everyone who possesses drugs not only a criminal, but also a person who is against Azerbaijan. Due to this, special importance should be attached to countering this problem," Babayev said.
Head of the Interior Ministry's Department for Combat against Drugs, police major-general Hazi Aslanov, in remarks at the conference said that the number of drug-related crimes has decreased in Azerbaijan compared to last year.
According to him, currently success in the fight against drugs is observed in Azerbaijan.
The Ministry of Internal Affairs is the national coordinating body in the fight against drugs, he said.
The Ministry is working in this area by establishing close ties with other law enforcement bodies, and these efforts will be further stepped up, Aslanov said.