20 June 2013 00:52 (UTC+04:00)
1 755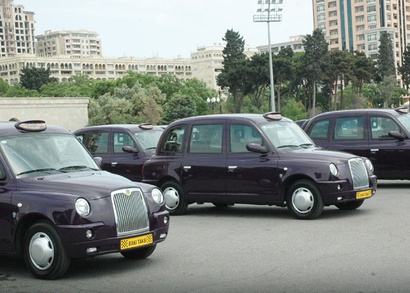 By Nigar Orujova
London Taxi is holding talks with an Azerbaijani company to continue delivery of London Taxi TX4 cars, the company said on June 18.
"The company is in the process of negotiations with Azerbaijan, which currently owns 1,000 purple cars produced by London Taxi," it said.
Ilgar Gasimov, head of Baku Taxi Company, which operates the cabs, said the company is ready to provide the capital city with the required amount of vehicles. In particular, the company intends to sign a contract on purchasing the necessary amount of cabs in the course of the talks.
According to Gasimov, a part of new cars can be delivered to Baku this year. Baku will be fully provided with the necessary number of taxis by the inaugural European Games in 2015.
The agreement to supply 1,000 London Taxi TX4 cars to Baku was signed in 2011 with Shanghai LTI, a joint venture of Manganese Bronze Holdings PLC and Chinese car manufacturer Geely Automobile Holdings Limited, and is the largest contract for the London-based company, at a total cost of $27 million.
Earlier Transport Minister Ziya Mammadov said Baku needs some 2,000 new taxis.
London Taxi TX4 cars used in Baku are equipped with POS-terminals, which enables the customer to pay with plastic cards.
Baku Taxi Company is taking steps to introduce modern technologies, which will simplify the taxi call system and include taxi calls via the Internet or via mobile applications as well as some new services.
Baku Taxi Company was established under the Azerbaijani Transport Ministry's development program, aimed to replace the old taxis and to ensure passenger transportation in line with the highest standards.