30 May 2013 12:24 (UTC+04:00)
1 070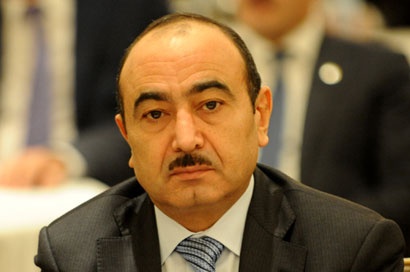 In Azerbaijan, there are not only homeless disabled people, but also officials at the level of the deputy minister without a home, head of the Azerbaijani Presidential Administration's Social and Political Department Ali Hasanov said at the meeting "Strengthening NGO - government dialogue" held within the "Organizing the public hearings for the NGO sector development" project on May 29.
"The problem of the disabled people in Azerbaijan is the problem of the state, and not only the problem of NGOs," Hasanov.
"Of course, there is a homeless person with a disability who needs treatment, but he can't get the necessary treatment. The Ministry of Health must determine why the possibilities of Azerbaijani medicine do not allow this. In any case, this matter should be investigated," Hasanov said.
All of this is a social issue for the state, he noted.
"The issue of diabetes was raised at this event. Azerbaijan is one of the countries, providing the most care for diabetics. Azerbaijan is one of the first countries to adopt laws and the state program on incurable diseases and create a separate clinic in this field. Through direct support and initiative of the First Lady of Azerbaijan Mehriban Aliyeva several policies have been adopted and implemented in this area. Clearly, we were not able to solve all the problems in this area. If we could solve all of them, why would we need governance?" Hasanov said.
Related News